Your core solution of trade must not be interrupted for a minute, or even a second.
Ensure this value with our dedicated operation and maintenance team.

The team of dedicated experts will constantly manage the system resource to make sure that the level of performance stays optimum. The team also troubleshoots errors with a minimum downtime to ensure a seamless operation of your solution.
It is natural for clients and end-users to come up with additional requirements after the delivery of the solution. During the post-development maintenance period, all forms (preventive, corrective, adaptive, and perfective) of maintenance task will be performed to implement newly defined features.


Customer Service Call Center
Customer service management is a vital part of managing the public image and of improving customer satisfaction level. With our Computer Telephony Integration solution, manage incoming calls more efficiently and improve the quality of response provided.
We apply two forms of management:  ITIL 4 and Agile. While ITIL is based on series of specific practices aimed at optimizing high quality processes, Agile makes processes more flexible to adapt them to customer needs. The combination of both methodologies turns out to be an optimal balanced solution to achieve customer satisfaction in terms of rapidity of service, without affecting its quality.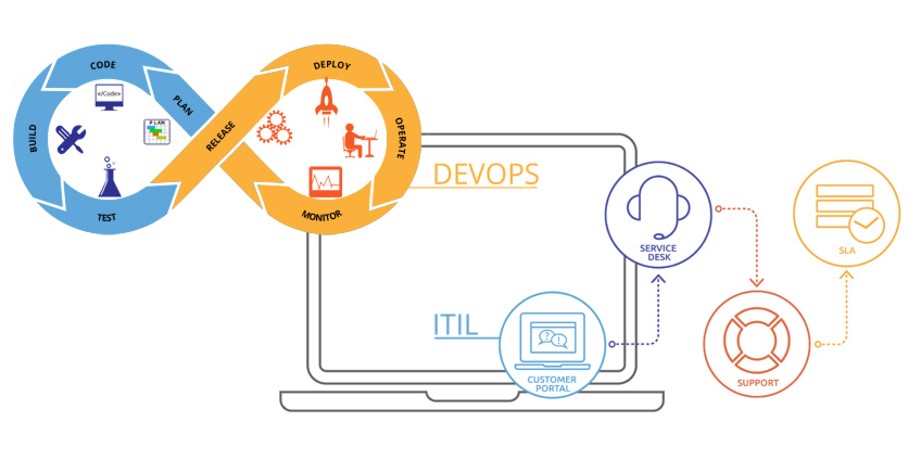 The below are the main features the operation & maintenance service offers.
Our efficient methods of system resource management to maintain an optimum system performance is highly evaluated by our clients.
Dedicated experts in various areas, together with our clients, guarantee a stable and rapid business service by defining detailed service indicators such as e-document processing and error handling time, while providing seamless operation 24 hours a day and 365 days a year by securing infrastructure redundancy.
We accompany our clients at all times from all latitudes. But we also support them to develop themselves because we believe that operation and maintenance is not just a service to provide but an opportunity to share knowledge and technical know how for shared growth.
It is what we value the most to allow our clients to become familiar with new solutions and fostering manpower to implement continuous improvements.
ISO/IEC 20000-1 is the first international standard for service management and originally was developed to reflect best practice guidance contained within the ITIL framework and supports other IT service management approaches.
Our UNI-PASS solution is the first in the world that acquired this certification in the field of customs administration.
You can rely on our experts to resolve system issues immediately and even prevent it using the latest technologies.
Together with our powerful Early Warning and Control System which is designed to detect any signs of system error, rest assured that the system will perform in a robust and seamless manner.
WHAT SOLUTIONS DO WE OFFER?
CUPIA provides a robust development methodology to ensure the delivery of a quality product. Apart from the solutions mentioned above, CUPIA provides 100% customization to meet local needs.