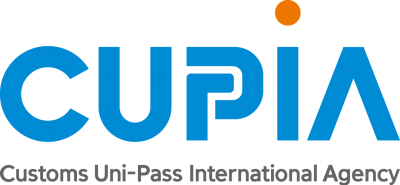 Based on the 30+ years of know-how and experience obtained from the UNI-PASS system, and acquired knowledge on cutting edge Information Technology existing today, CUPIA commits to provide a quality service by continuous endeavor in its research and development.
CUPIA promises to deliver services with
the proven METHODOLOGY from numerous projects,
EXPERTISE in trending trade facilitation topics, and
PRIDE of promising top notch quality service.
Proven Experience
Successful projects
over 39+ countries
Global Standard
Service provided in compliance
with the global standards
Latest Technologies
Incorporating latest technologies
such as AI, Big Data, and Cloud
Modularized Service
Service is provided in variety of scope depending on client's need
Knowledge Transfer
Capacity building
in various areas
Leading Trend
bespoke solutions
covering the latest topic of interest
The international presence of UNI-PASS stands out for its contribution to national tax revenues, the high transparency in its administration, the high stability of the IT operation, which leads our clients to have high level of satisfaction. Its nature of being unique with universal coverage of customs and logistics activities under advanced technologies provides fast, secure and efficient services to different public sector authorities in the world.
Argentina, Bolivia, Colombia, Costa Rica, Dominican Republic, Ecuador, El Salvador, Guatemala, Guyana, Honduras, Nicaragua, Paraguay, Peru
Algeria, Botswana, Cameroon, Ethiopia, Gabon, Ghana, Kenya, Madagascar, Nigeria, Tanzania, Tunisia, Uganda
Cambodia, Indonesia, Kazakhstan, Kyrgyzstan, Lao PDR, Myanmar, Mongolia, Nepal, Sri Lanka, Tajikistan, Uzbekistan
In each country, customs process has evolved over time reflecting one's rich history and geopolitical features. Let CUPIA's Smart Customs solution help you achieve the global standard by fusing innovative technologies into your unique customs heritage.