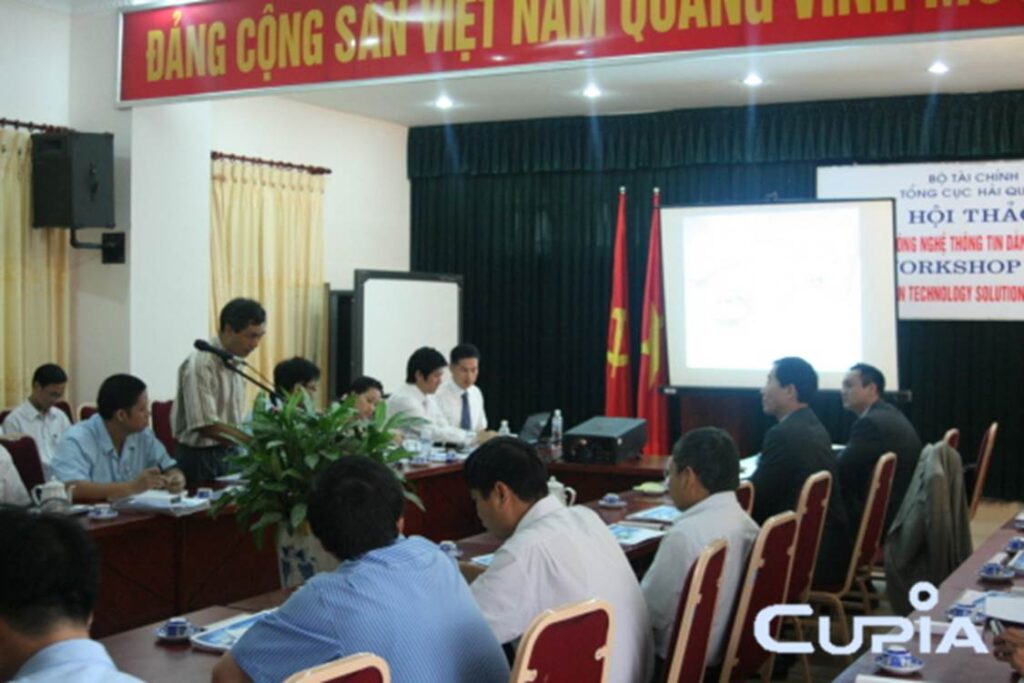 orkshop for Vietnamese Customs The Korea Customs Service(KCS) conducts, at the request of the Vietnamese Customs, a workshop for 8 Vietnamese customs officers including deputy director general, Mr. Nguyen Duy Thong, to share its advanced customs practices and techniques.
The workshop continues from Feb. 26 to 28th, 2007. Vietnam, now the 150th member of WTO, is pushing forward with its drive for customs modernization for an ultimate goal of economic development through trade facilitation, and has paid keen attention to UNI-PASS, KCS' electronic clearance system.
The workshop is expected to contribute to the promotion of UNI-PASS as well as raise pride of KCS in its superior customs systems by spreading them wide abroad.
KCS established a world class paperless clearance system as a result of its consistent efforts for the informatization of the customs administration and was selected as the best agency in the government innovation in recognition of its achievement.
It plans to be continuously engaged in activities to share with developing countries its expertise and experience in simplifying customs procedures.