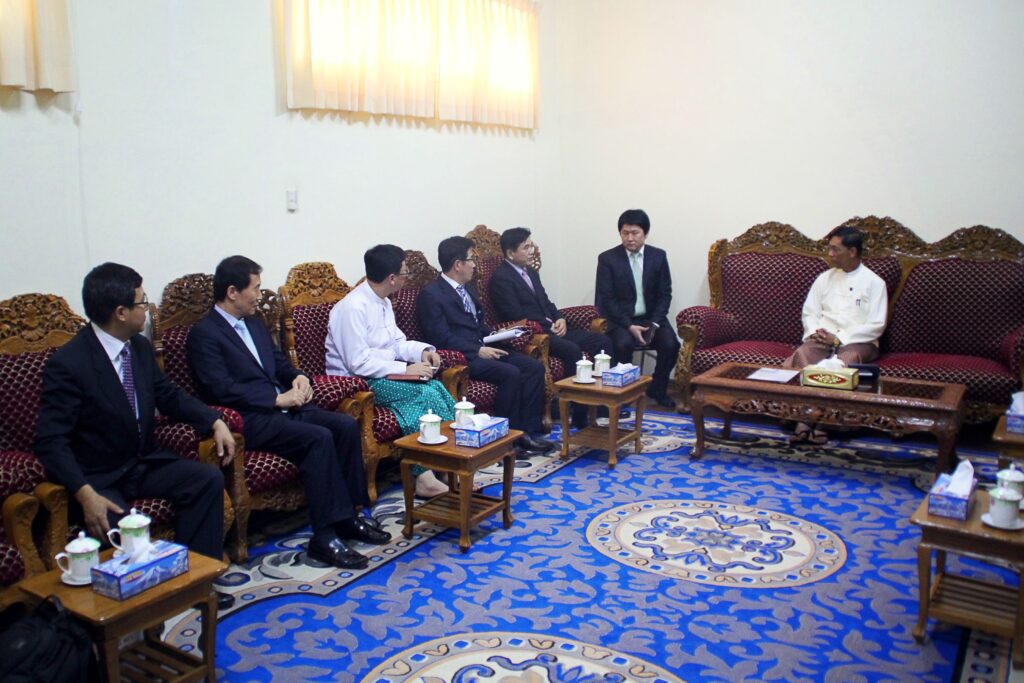 Mr. Doh-Yeol Kim, President of CUPIA met with the Ministry of Finance of Myanmar on June 14, 2013 to discuss about future cooperation related to the ongoing customs modernization project promoted by the Myanmar Customs.
Myanmar Customs have showed interest in the UNI-PASS system as plans have been taken to replace the current customs system with a new customs solution. The interest in the UNI-PASS system has been always on the minds of the customs authorities of Myanmar since the year 2012 where CUPIA performed a master plan with the assistance provided by the Korea Customs Service.
The master plan provided detailed analysis of the current business and IT situation of Myanmar and proposed a future model including detailed action plan and directions on what the Myanmar Customs must do in order to achieve customs modernization. Myanmar Customs delegates also had the chance to visit Korea in order to see the actual operation of the UNI-PASS system.