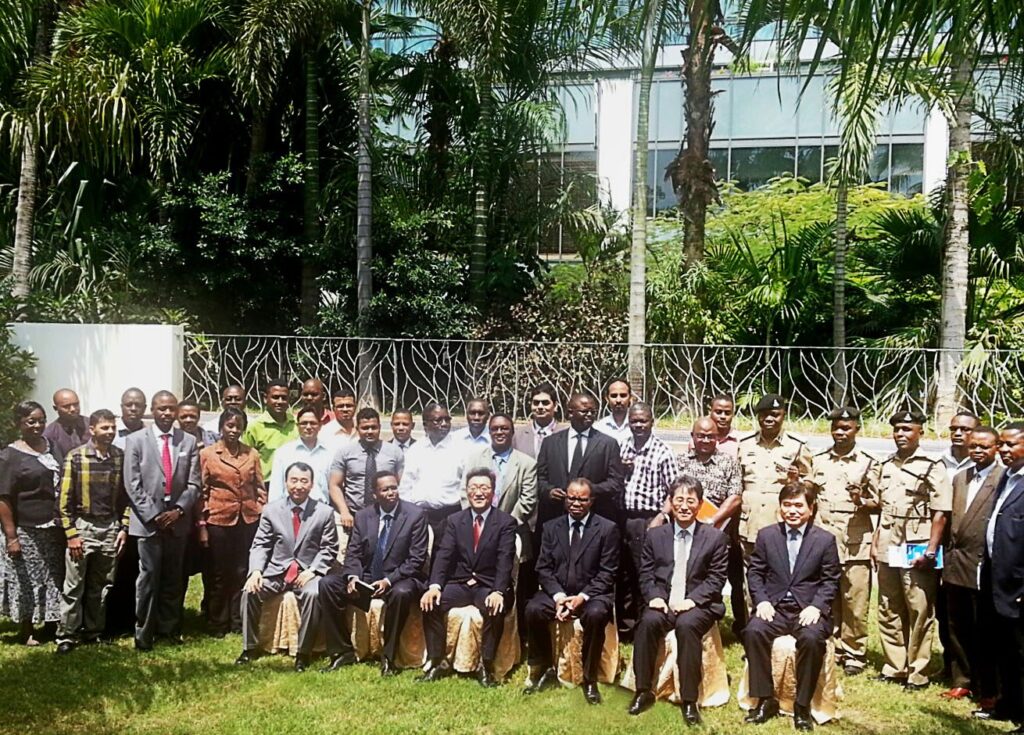 CUPIA, Korea International Cooperation Agency (KOICA) and Tanzania Revenue Authority (TRA) held a Risk and Cargo Management systems launching ceremony at 10 O'clock on August, 14th 2013 at Kilimanjaro Hayatt hotel in presence of CHUNG, IL Korean Ambassador to the Republic of Tanzania, Harry M. Kitilya, TRA Commissioner General, Doh-Yeol Kim, the President of CUPIA and about 100 stakeholders.
As an ODA project, CUPIA implemented the Risk and Cargo Management systems modeled from the Korean UNI-PASS system in Dar es Salaam area since August 31st, 2011, and the ceremony marked the official launch of the system. CUPIA completed analysis on the TRA customs system, design, equipment installation, training, and development of the systems since the project kicked off, and the systems has been commissioning up to date.
The Risk Management system is designed to verify high risk cargoes so that the authority can have intensive control on the high risk cargo to prevent smuggling and tax evasion while bypassing low risk cargoes. The Cargo Management system is the system where the real time cargo information is provided throughout the process from the entry of a cargo to release of a cargo. With the launch of these systems, a significant achievement in revenue collection and cargo tracking paradigm is expected.
Through the project, CUPIA has created a strong foundation to conduct TRA's New Customs System development as a next project.