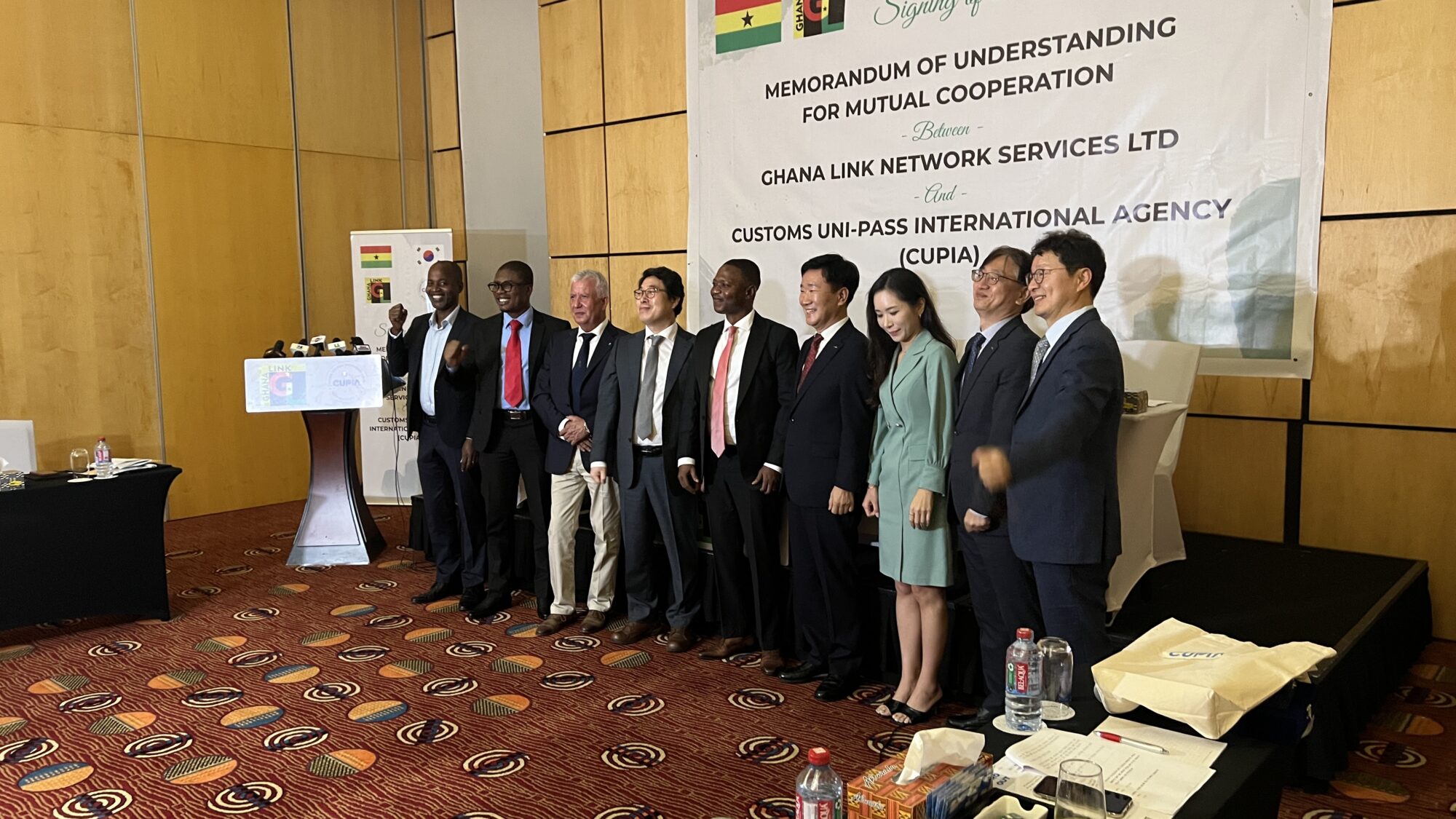 To deploy their technology in other African countries, Korea Customs UNI-PASS International Agency (CUPIA) and Ghana Link Network Services Ltd. have signed a memorandum of understanding for mutual cooperation.
Ghana Link Network Services Ltd. is a partner of CUPIA, who together have successfully implemented the ICUMS solution in Ghana. ICUMS is the customs and single window solution used by the Ghana Revenue Authority. The project was launched in 2018 through a contract signed by CUPIA to develop the ICUMS system based on the Korean model UNI-PASS, while the partner, Ghana Link Network Services Ltd., provided funding and will perform post operation and maintenance support.
President Nana Akufo-Addo announced that ICUMS has contributed to a revenue growth of almost 33% in the three years from 2019 to 2021. Stakeholders are very pleased with the performance of ICUMS, which has impacted trade and tax collection.
Following the success of the ICUMS system, it is expected that this new mutual cooperation will help extend the possibility of developing the system to interested neighboring countries in the hope that they can benefit from the advantages currently enjoyed by Ghana.