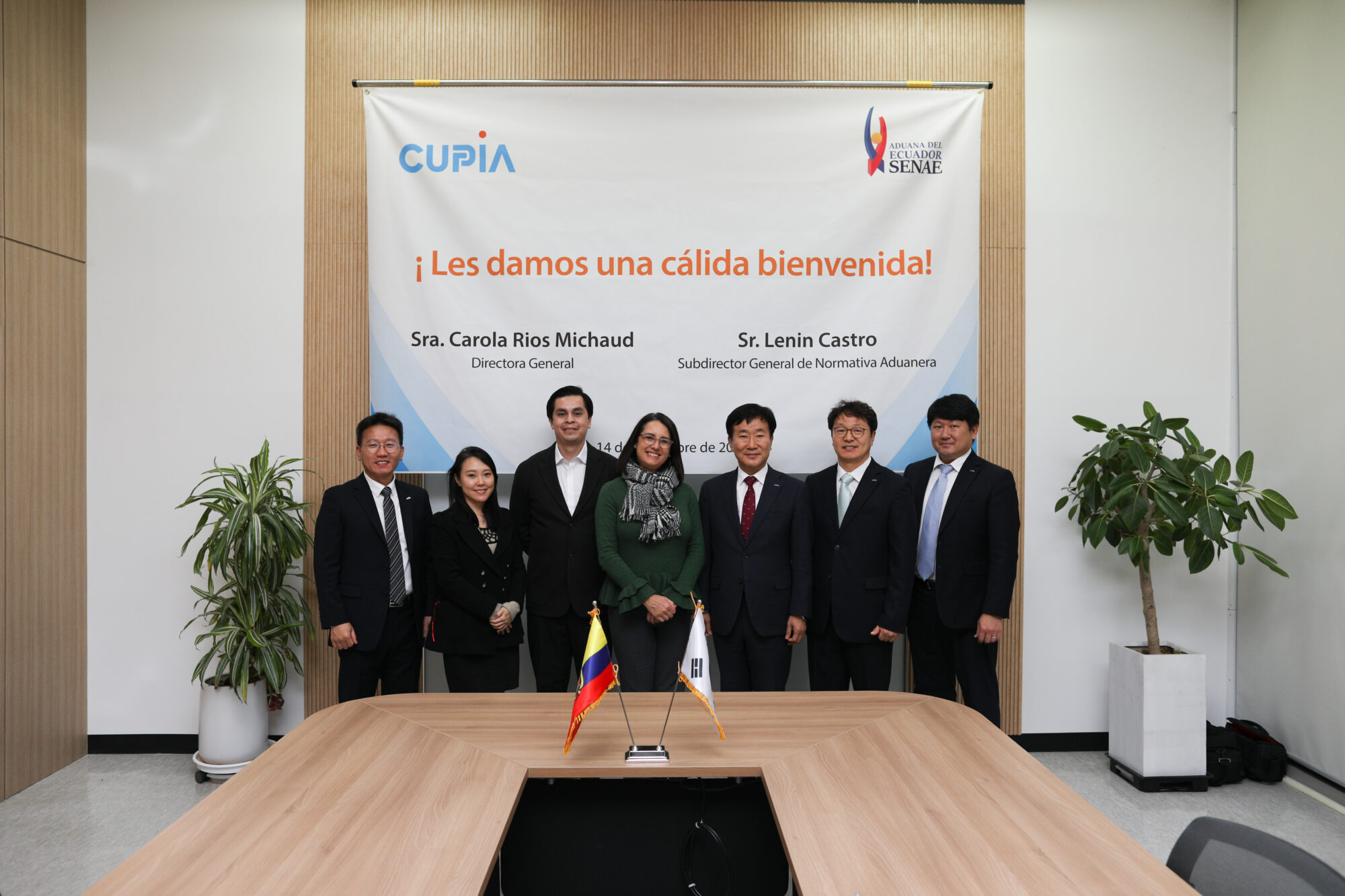 On December 11, 2022, Carola Ríos Michaud, Director General of Ecuador Customs Authority (SENAE), and Lenin Castro, Deputy Director of Customs, visited the Korea Customs Service and CUPIA (Chairman: Yoon-shik Kim).
The visit program was sponsored by CUPIA and included a field trip of Korea Customs Service's UNI-PASS system, which allowed the Ecuador Customs Authority, as a client, to derive business requirements with a clearer benchmark and vision. The program also included discussions on the direction of the ECUAPASS1 enhancement project.
During the visit, the Ecuador Customs Authority officially applied for Korea Customs' Official Development Assistance grant fund and agreed to cooperate with each other in the subsequent procedures.
In addition to the official schedule of visiting and sharing expertise on topics such as express cargo monitoring, passenger surveillance, AI-based risk management policies, UNI-PASS system control center, and system operation and maintenance, the visiting delegation also spent meaningful time visiting Korean landmarks and experiencing the culture.
1. ECUAPASS is a customs management and single window system built by CUPIA in 2010. It was the first instance in which the entire UNI-PASS model was exported, and it was recognized for its excellence, winning the WCO Innovation Award in 2013.