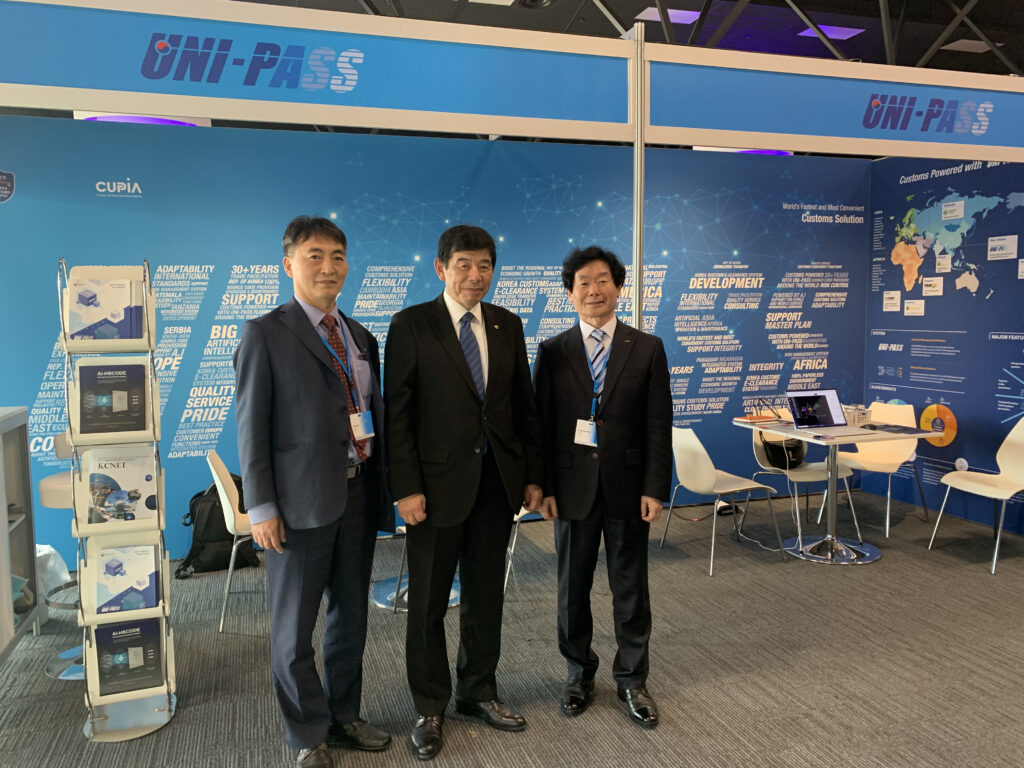 CUPIA participated in the WCO Technology Conference and Exhibition event held in the city of Maastricht in the Netherlands from August 18th to the 20th with the theme "Driving Customs Performance with Data and Technology in the Changing Landscape of Global Trade". The previous event was held in 2019 in Azerbaijan and the consequent years the event was cancelled due to the COVID-19 pandemic.
CUPIA participated in the event as an exhibitor with the team consisting of Project Operation Center Director Mr. Jungman Kim, Head of New Technology Projects Mr. Jaeguk Ju, and Business Development manager Mr. Yu Kang. The team presented the UNI-PASS system; the electronic clearance and the single window system with the application of emerging technology such as artificial intelligence.
During the event, the booth was visited by representatives of various customs authority including those that have already adopted the UNI-PASS system and those interested in adopting the UNI-PASS as their customs solution. The booth also had the special visit of the Secretary of the WCO Dr. Kunio Mikuriya who had talks with our team regarding the advances in the UNI-PASS system.
Approximately 1,200 people from 136 countries participated in the event. Programs were carried out which allowed networking and special meetings to be formed in a very productive manner.
It was announced that the next WCO event will be held in the capital city of Hanoi of the Socialist Republic of Vietnam.