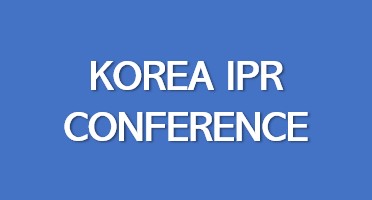 On April 19, the Korea Customs Service (KCS) hosted the International Conference on Customs Protection and Enforcement of IPR (IPR conference) to seek ways to eradicate im/exportation of counterfeit goods and enhance global cooperation. About 400 representatives and experts from the WCO, WIPO, the OECD, Interpol, 30 Customs administrations including the UK, Japan and China, INTA, GBLAAC, trademark holders, law enforcement authorities such as the KIPO and the National Police Agency participated in the IPR conference.
The IPR conference consisted of three sessions of global views on IPR infringement and case studies by industry, current status and future development direction of Customs' IPR protection, and Customs-business cooperation for effective IPR protection. With a total of 25 speakers/ presenters making their speeches, active discussions enabled the conference to introduce efficient measures of variety to be taken by Customs to protect and enforce IPR in collaboration of the public and private sectors.
Along with KCS commissioner, Yun-Kap Seong, the commissioner of the KIPO, Sang-woo Jun and the Secretary-General of the WCO, Michel Danet participated in the conference.A variety of measures come up with in the conference are expected to be reflected in policies made by domestic and international organizations.
In addition, KCS intends to provide an opportunity to develop a concrete action plan for the global Customs community to follow in its IPR protection and enforcement activities in the 9th ASEM Customs Enforcement Working Group Meeting to be held from 20th to 21st April with the presence of 60 representatives of 39 Asian and European Customs administrations.
As part of its effort to raise public attention to the importance of IPR protection, KCS exhibited diverse counterfeit goods including fake notes seized during Customs clearance and showed participants photos and a video of Customs seizure activities in the lobby of the conference venue. In the meantime, two core IPR enforcement authorities in Korea, KCS and KIPO signed an MOU to exchange information of IPR infringements and enforcement techniques, reaching a consensus of seriousness of IPR violation and of the need to strengthen mutual cooperation for IPR protection.
In a following meeting with domestic and foreign trademark holders like BURBERRY, LOUIS VUITTON and Hyundai Mobis, Mr. Seong, commissioner of KCS listened to difficulties and damage that the trademark holders had faced due to counterfeit goods and discussed measures to boost Customs-business cooperation for an effective IPR protection.
In particular, the commissioner outlined the participants on the achievements of Operation C.C.C., which KCS has staged in a war against counterfeiting since February, reaffirming KCS strong will to pursue active cooperation with the private sector to root out counterfeit goods from Korea.