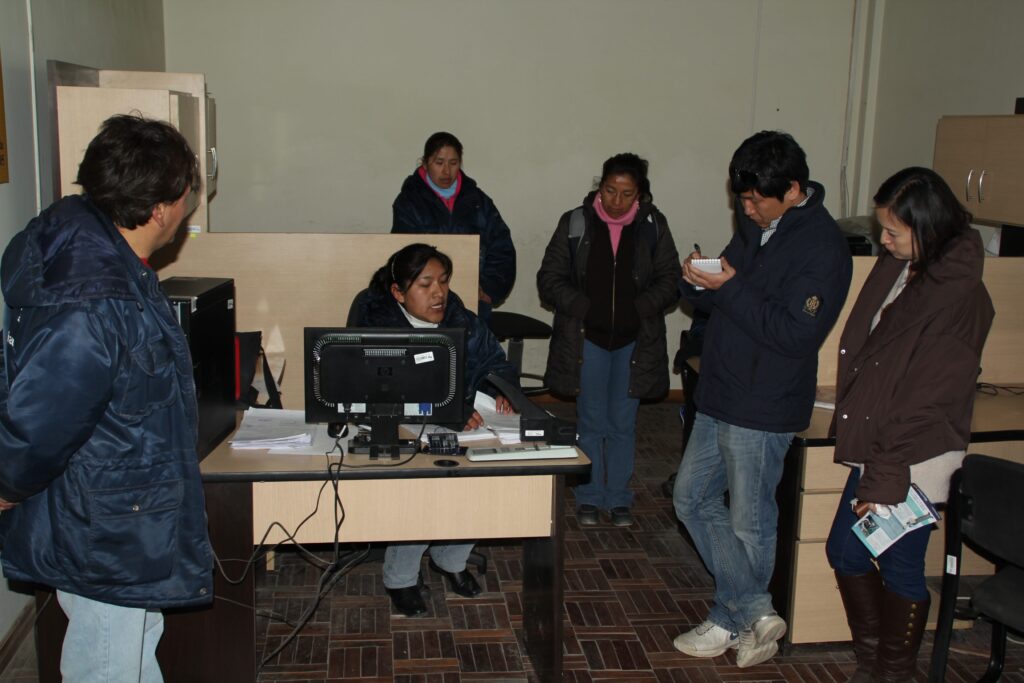 In September 1995, Bolivia became the member of the WTO. At Present, Bolivia has joined the member of regional organizations like the Andean Common Market (ANCOM) and an associate member of the Southern Common Market (MERCOSUR). Such organizations have not only enhanced the base of economic cooperation but have also surfaced challenges ahead to Bolivia National Customs (hereinafter referred to as "ANB") in several fronts.
In this juncture, CUPIA has established a feasibility study focusing on suggesting directions for the implementation of a new customs administration information system and the recommendation is to start the main project after designing the information system which principally should fit to a paperless work environment because although ANB has developed considerably in the IT area and is using various systems to complement and support the customs administration, the overall process is still dependent on the use of paper documents.
During the feasibility study CUPIA has realized of what high level authorities of ANB desires: to achieve higher transparency, tighter control on smuggling, illegal foreign currency trade and duty evasion by establishing an effective, systematic and productive e-Customs system.
The directive to be taken by the ANB is to create a customs information system that is up to date to the international standards and to actively react to ongoing changes in international trade to promote efficiency, transparency through informatization.
In order to achieve this, the system must be based on paperless transactions, with a user friendly simplified interface. The introduction of a risk management system to overcome the high inspection rates compared to low personnel is essential to focus its inspection resources on high-risk goods and to smoothen clearance procedures.
The main benefit achieved by the implementation of a modernized customs administration system is to improve national competitiveness: National competitiveness can be achieved by lowering or saving costs especially in the area of logistics, and one of the notable effects would be the achievement of a paperless environment, eliminating the use of paper documents saving paper storage, which contributes to saving costs, and raising document management efficiency. Other notable effect is the shift from manual to automatic: shifting the manual functions into computerized form raises work efficiency and lowers workload for the customs officers who can focus time and resources in other more specific areas of work.
Please don't hesitate to contact us if you need further information about the assistance.