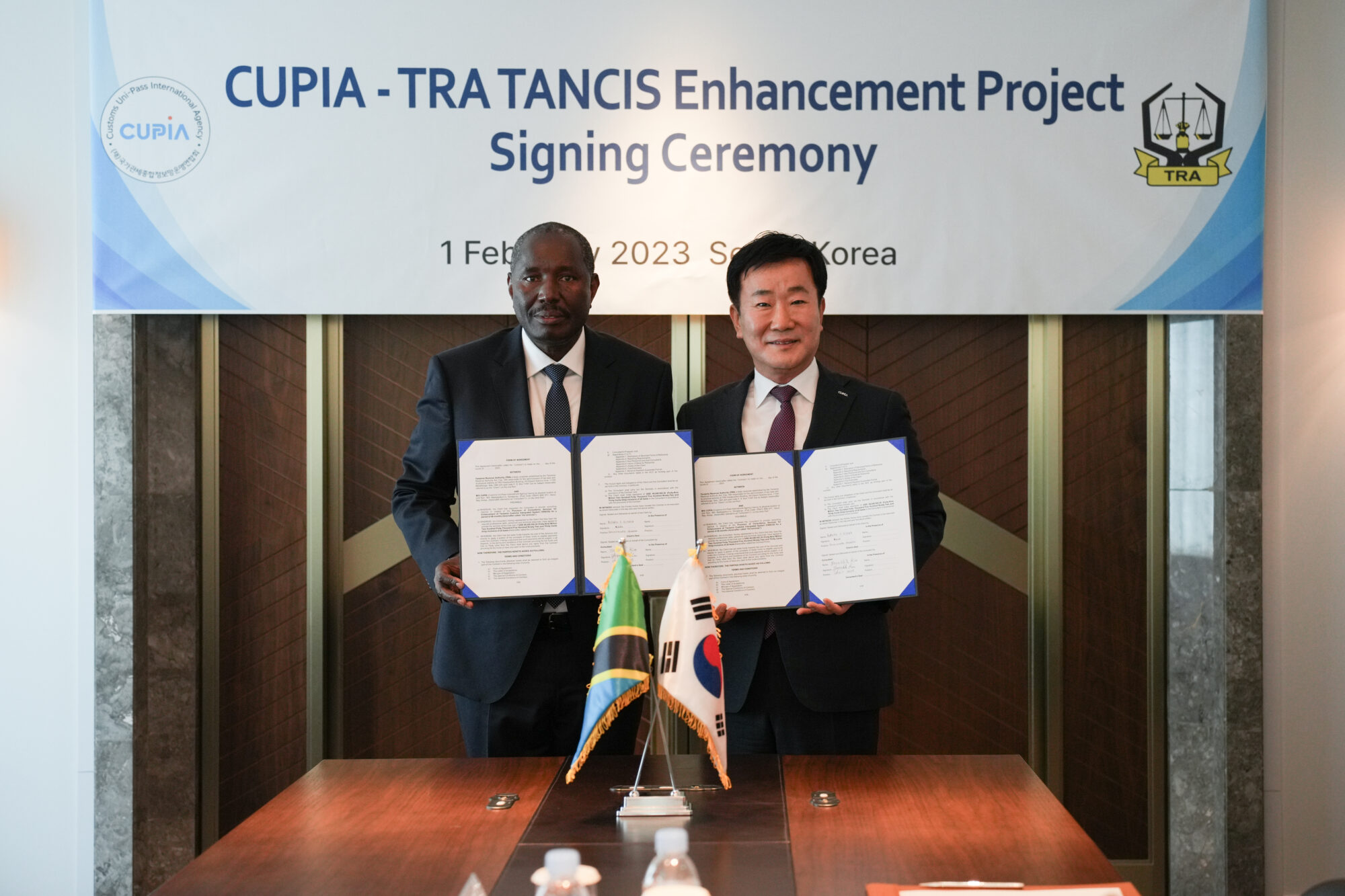 Yoon-shik Kim, Chairman of CUPIA, is participating in the event together with Alphayo J. Kidata, the Commissioner General of the Tanzania Revenue Authority (TRA)
On February 1, 2023, CUPIA (Chairman: Yoon-shik Kim) held a contract signing ceremony with the Tanzania Revenue Authority for the Enhancement of TANCIS (Tanzania Customs Integrated System) project at Seoul, the Republic of Korea.
For the duration of approximately three years since 2012, CUPIA has implemented a bespoke electronic customs management system of TANCIS based on Korea's own customs system, UNI-PASS. Through this, Tanzania's customs clearance time dwindled from an average of 31 days to 16 days while customs revenue boosted by 65%.
In the new project, the Tanzania Revenue Authority will enhance the TANCIS system based on the latest technology such as cloud computing and will introduce a robust customs single window system.
The project is worth approximately 49 million US dollars and is by far the largest amount among CUPIA's overseas projects.
Alphayo Japani KIDATA, the Commissioner General of the Tanzania Revenue Authority, hoped that this enhancement project would make Tanzania's customs environment more transparent and business-friendly, and that it would be implemented as soon as possible.