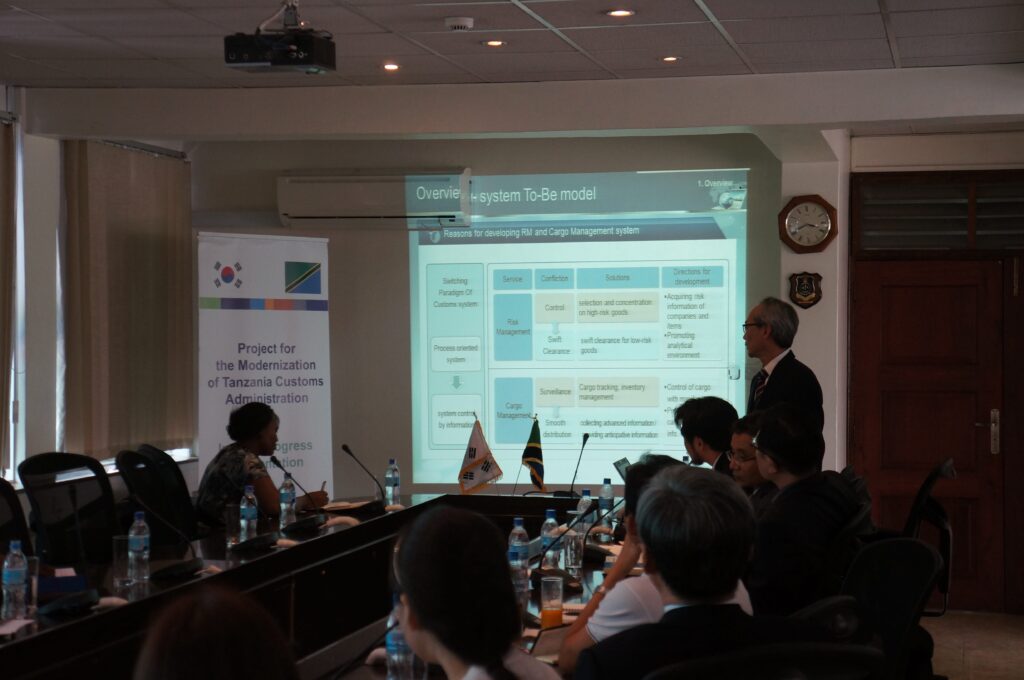 The Tanzania Revenue Authority (TRA) initiates the Corporate Plan every five years aiming for efficiency in tax administration by optimal technology utilization which will lead to convenience in overall electronic interactions with TRA. To cope with TRA's plan, CUPIA conducted a Feasibility Study in 2008, suggesting a direction for optimal customs administration through customs modernization. This F/S led to an ODA funded project which supported by KOICA for the development and implementation of Risk management and Cargo management systems in Dar es Salaam port which covers the majority of Tanzanian trade volume. This project provided BPR/ISP, System development, Equipment Supply, Dispatch of experts, and Invitational training within 2 years of time frame and was completed in June, 2013.
Introducing risk management methodology and automating cargo transaction brought significant changes in TRA customs process.
Risk management with customized criteria allowed TRA to concentrate on high risk cargo while stimulating self-compliance of stakeholders. Also, the Cargo management system enables to access permits and reports through the system and to trace the cargo throughout the lifecycle.
TRA is witnessing gradual increase of Revenue and swift clearance almost twice faster than before. TRA's efforts to modernize its customs administration continued and launched another project for replacing the entire legacy system to a New Customs System, TANCIS.
Inspired by decent work done for the previous project, TRA chose CUPIA as a partner for the TANCIS development project.
Please don't hesitate to contact us if you need further information about the assistance.