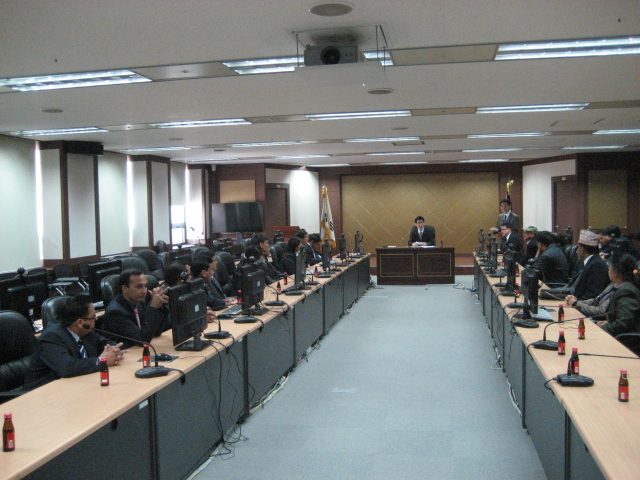 The Nepali Dep. of Customs (DoC) initiated Second Phase of the Customs Reform and Development Program in 2006. In line with this movement, CUPIA conducted a Feasibility Study in 2007, suggesting a direction for optimal customs administration through modernizing customs clearance process. This F/S led to an ODA (Official Development Assistance) funded project which supported by KOICA (Korea International Cooperation Agency) for the development of Risk management system, DW, and core modules of Korea Customs Service's clearance system, UNI-PASS.
The KOICA project cycle normally consists of BPR/ISP, System development, Equipment Supply, Dispatch of experts, and Invitational training within 2 years of time frame.
The Nepal customs modernization project was completed on May 30th, 2014 with timely delivery of the systems and other activities. Currently the project is under its stabilization phase and Maintenance plan. The systems will function comprehensively once sufficient data and statistics are accumulated for proper RM. It is expected that soon the DoC will be able to take advantage of the system to achieve revenue growth and trade facilitation.
Please don't hesitate to contact us if you need further information about the assistance.