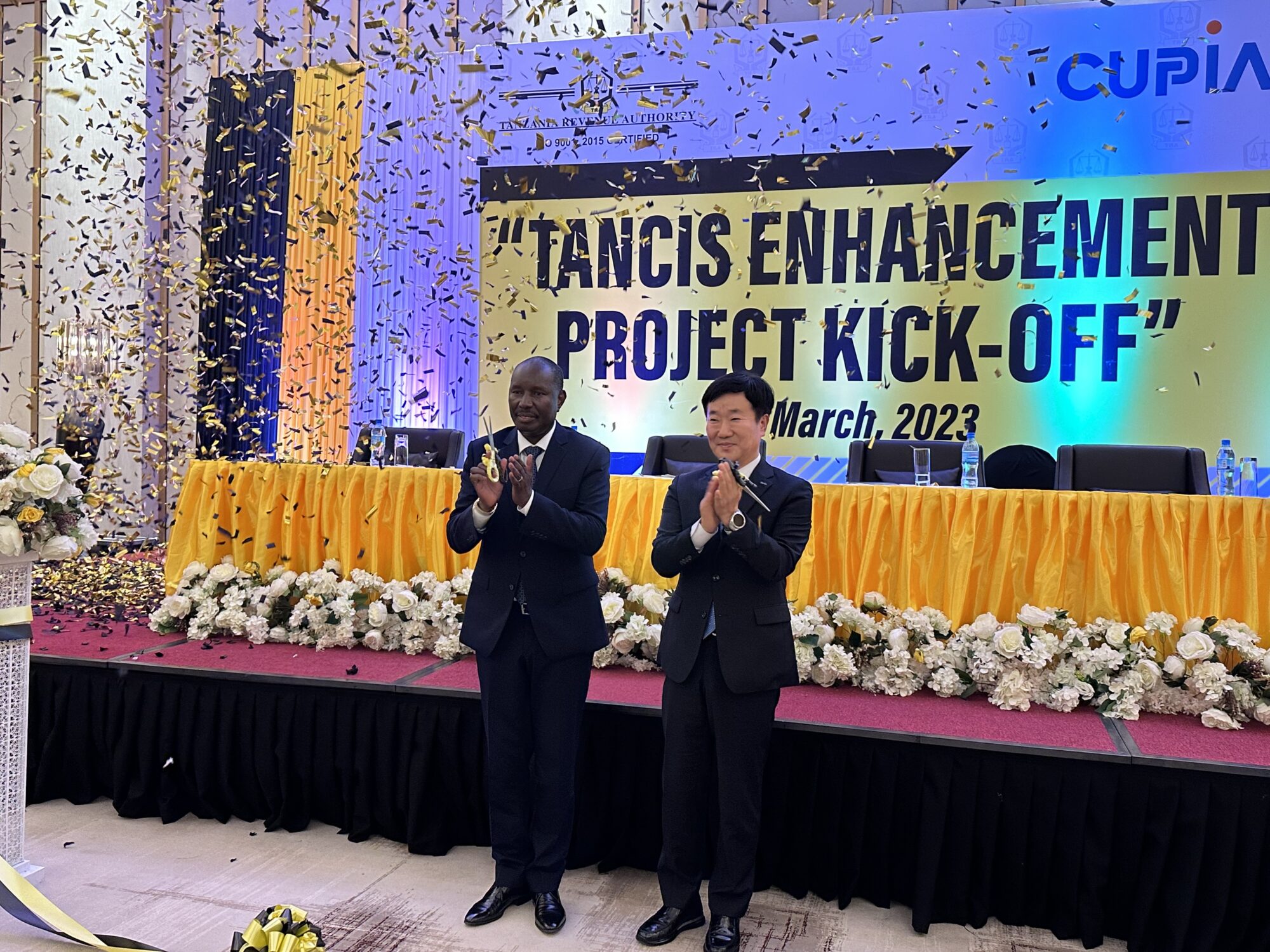 Yoon-shik Kim, Chairman of CUPIA, is participating in the event together with Alphayo J. Kidata, the Commissioner General of the Tanzania Revenue Authority (TRA)
Customs UNI-PASS International Agency (CUPIA) is embarking on an enhancement project for the reform of Tanzania's electronic customs management system.
On the 10th March 2023, CUPIA held a ceremony celebrating the launch of the Tanzania Customs Integrated System (TANCIS) enhancement project with the Tanzania Revenue Authority in Dar es Salaam, Tanzania, and announced that it would start the development in earnest.
This enhancement project aims to further upgrade the electronic customs management system first exported to Tanzania in 2014. After Tanzania introduced the Korean system in 2014, the customs clearance time was reduced from 31 days to 16 days and customs revenue increased by 65%. As a result, the TRA again requested CUPIA to upgrade the TANCIS system.
The enhancement project, which will be carried out over a total of 4 years until December 2026, will upgrade the TANCIS system based on the latest technology such as the cloud. The project introduces system modules including a customs single window for swift customs clearance, a risk management system that reduces cargo risks, and cargo management system based on the A.I. technology.
"TANCIS, successfully developed by CUPIA, has contributed greatly to facilitating trade and increasing tax revenue. Through this enhancement project, Tanzania's customs clearance environment is expected to become more transparent and business-friendly." said Alphayo J. Kidata, the Commissioner General of the Tanzania Revenue Authority, at the kick-off ceremony.
Yoon-shik Kim, the Chairman of CUPIA, stated that "This upgrade project introduces new cutting-edge IT technology to Tanzania's electronic customs management system and innovates the customs clearance framework." He also expressed that "Through this project, Tanzania will grow as a central country for East African trade."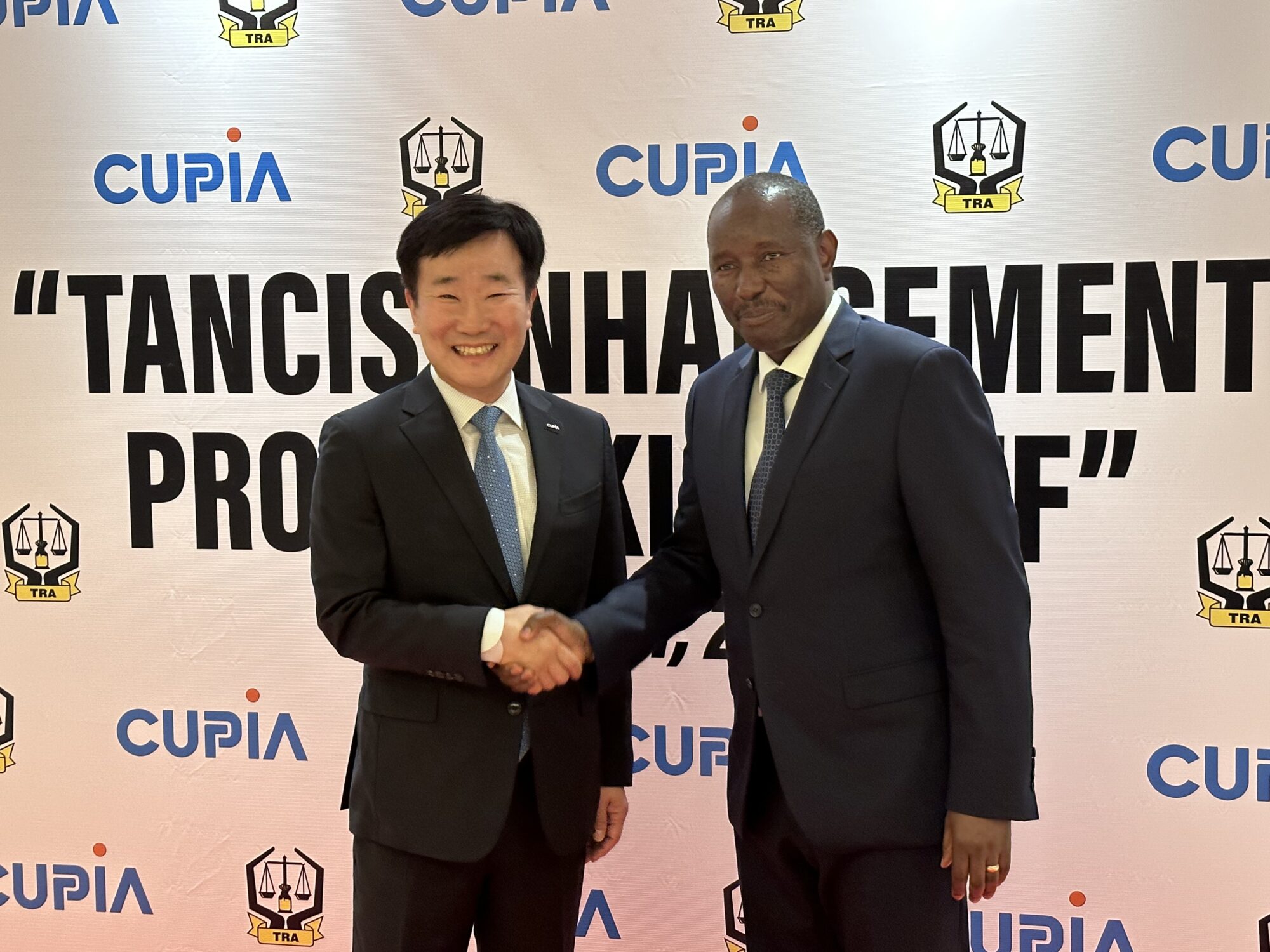 Yoon-shik Kim, Chairman of CUPIA, and Alphayo J. Kidata, the Commissioner General of the Tanzania Revenue Authority are shaking hands and exchanging greetings