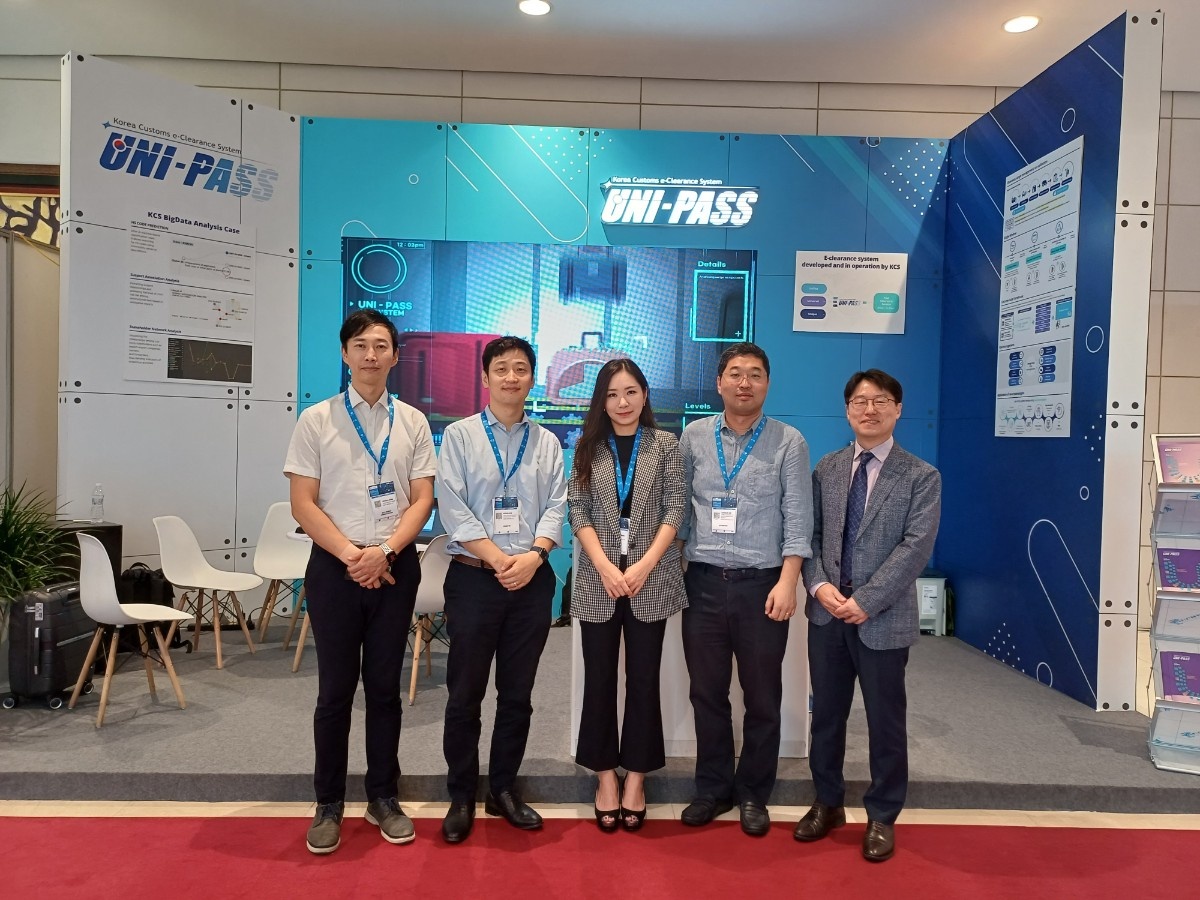 The delegation from CUPIA and the delegation from the Korea Customs Service are taking a group photo.
CUPIA participated as a key exhibitor at the 2023 WCO Technology Conference and Exhibition held in Hanoi, Vietnam from October 10th to October 12th.
In order to promote 'UNI-PASS,' which encompasses Korea's Customs Management System and Customs Single Window, CUPIA, in collaboration with the Korea Customs Service delegation, set up an exhibition booth and welcomed participants around the world for three days.
The Korea Customs Service delegation also participated in one of the Panel Session with the theme "Fostering Innovation Through Collaboration" and presented cases of big data analysis.
Notably, this event marked the debut of CUPIA's Commercial off the Shelf product, e-PASS, which garnered praise from attendees after providing a demonstration session for booth visitors from various countries.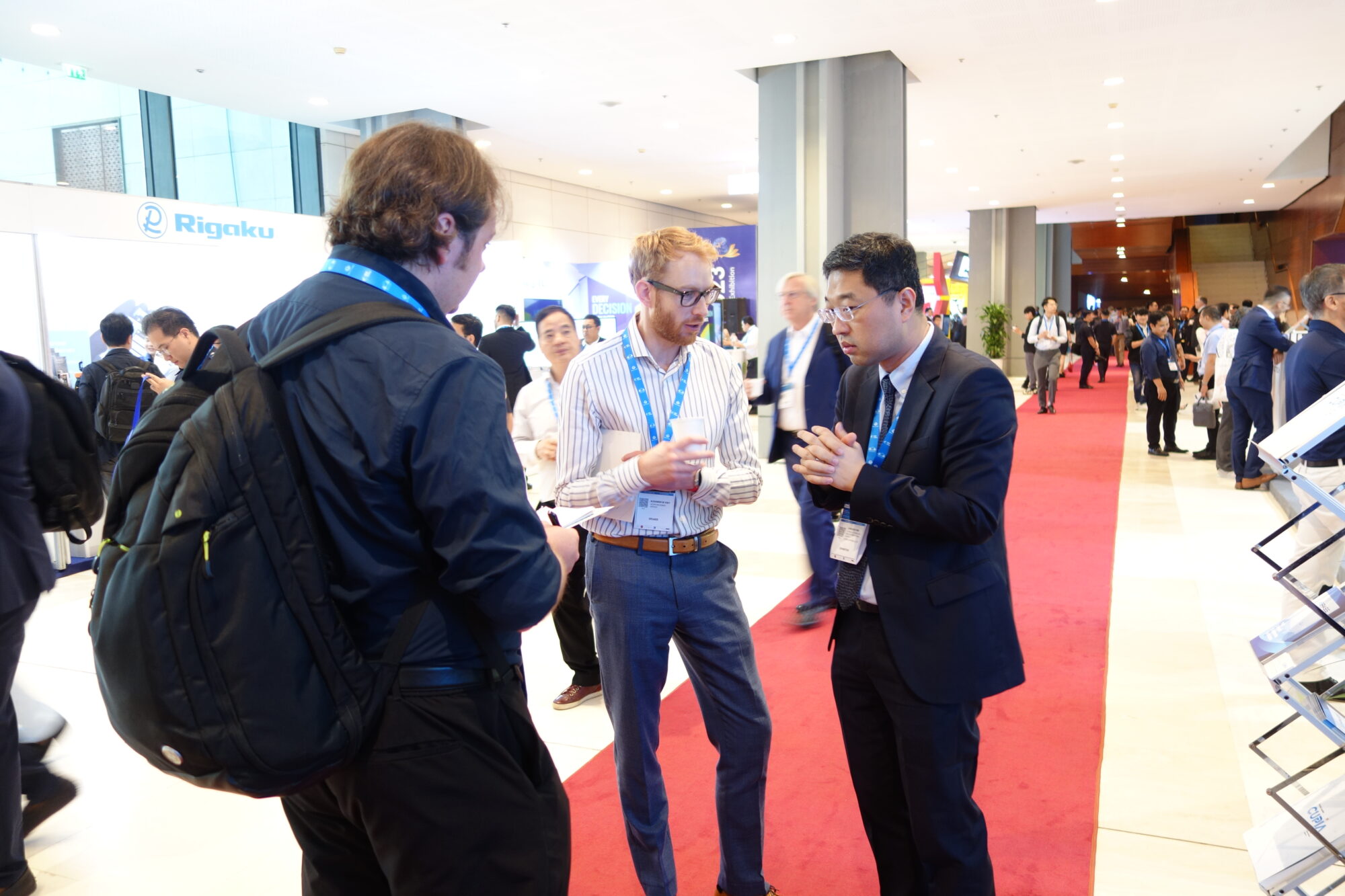 Jung Suk Kim from CUPIA is explaining UNI-PASS to the event attendees.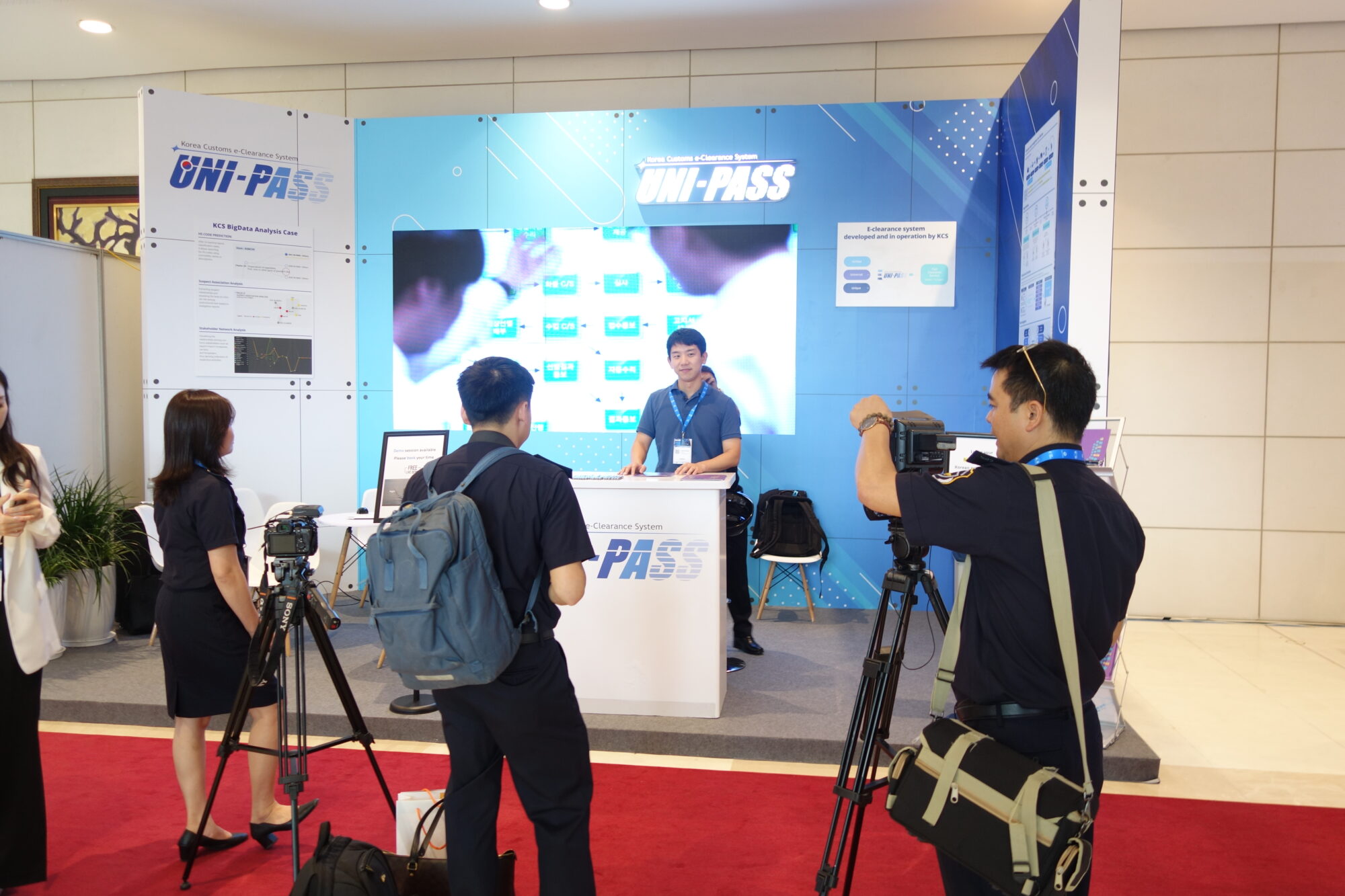 Chang Park from CUPIA is conducting an interview with the Vietnam Customs public relations team