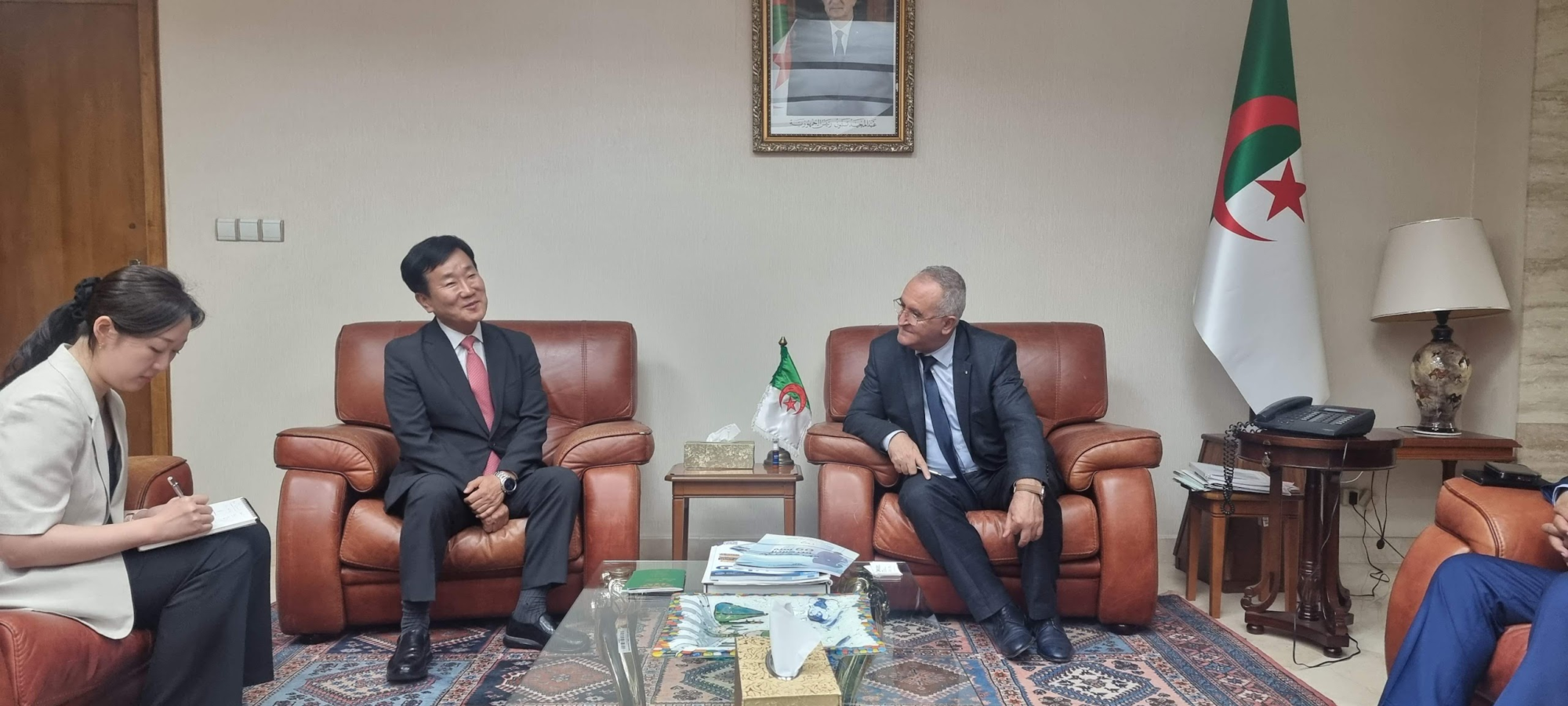 Yoon-shik Kim, Chairman of CUPIA, and Laaziz Faid, the Minister of Finance of the People's Democratic Republic of Algeria, are engaged in discussions regarding ALCES system
During the meeting with the Algerian Minister of Finance that followed the morning's ceremony, Minister Laaziz Faid mentioned the potential for expanding into other areas upon the successful implementation of the ALCES system. Minister Laaziz Faid also emphasized that South Korea's extensive experience in e-Government and its abundant human resources are strengths of the ALCES system.
The minister highlighted the necessity to expand partnerships between both nations and institutions through avenues like technology transfer, personnel exchanges, and training.
Yoon-shik Kim, Chairman of CUPIA, responded that the ALCES project goes beyond simply developing and delivering a system. He promised to make every possible effort to ensure that the Algerian Customs can smoothly take over and operate the system without any issues.
Furthermore, he acknowledged that there might be challenges associated with adapting to new changes when the new system is put into operation. However, he expressed confidence that CUPIA, drawing upon its extensive experience in system implementation, would overcome these challenges. The chairman also pledged to demonstrate that the Algerian government made the best choice in selecting CUPIA.