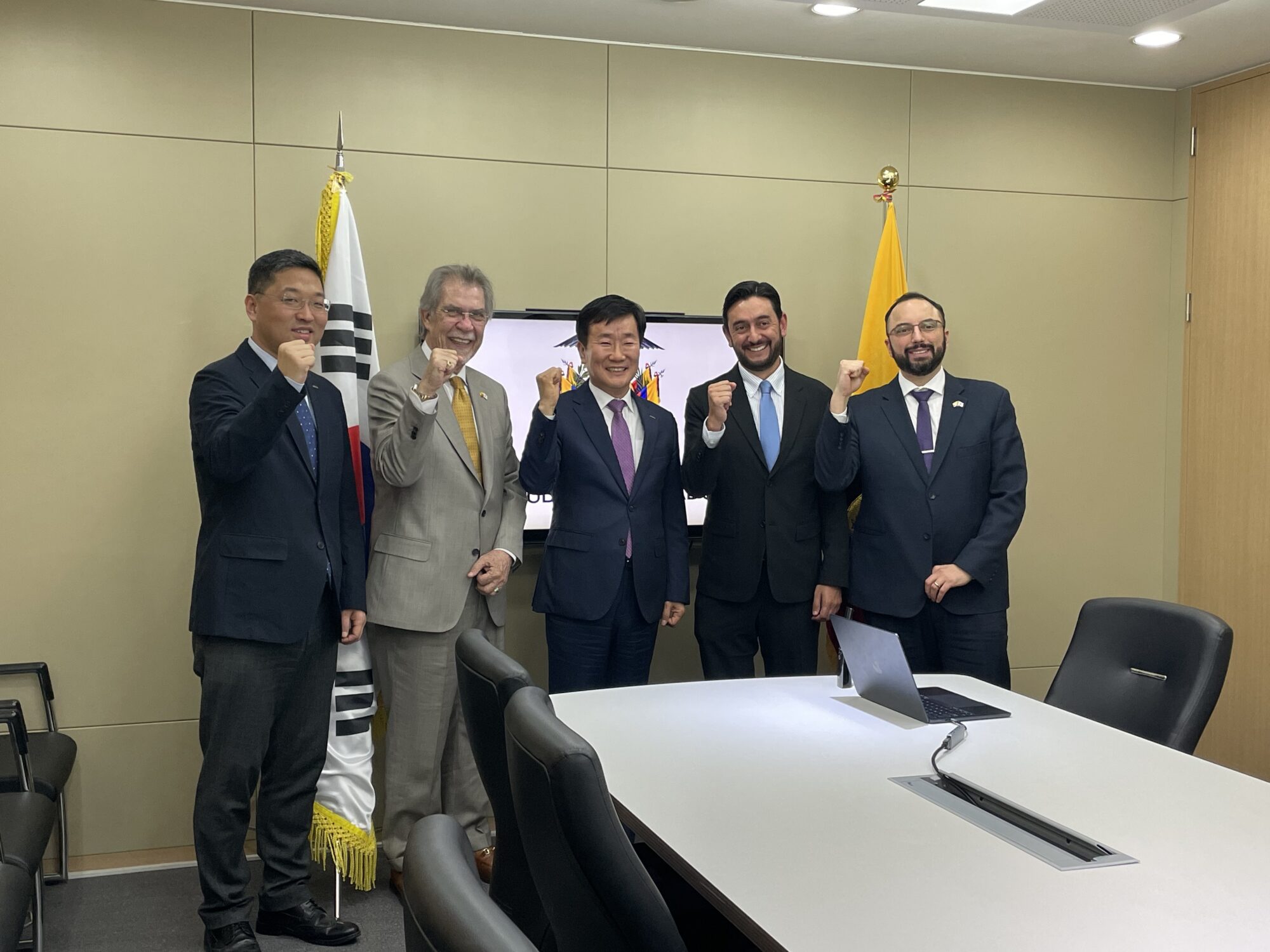 Customs UNI-PASS International Agency (CUPIA) received an invitation from the Embassy of Ecuador in Korea on April 3rd to discuss the project to enhance Ecuador's electronic customs clearance system (ECUAPASS) with Daniel Legarda, Vice-Minister of Foreign Trade of Ecuador.
During his visit to Korea for the 9th round of negotiations for the Korea-Ecuador SECA (Strategic Economic Cooperation Agreement) that has been underway since 2016, Vice-Minister of Foreign Trade of Ecuador, Daniel Legarda, met with the Chairman of CUPIA, Yoon-shik Kim to discuss mutual cooperation in the area of implementation of the customs administration system.
ECUAPASS was built by CUPIA in 2010, modeled after the Korea Customs Service's UNI-PASS system. In 2013, it was recognized with the IT Innovation Award by the World Customs Organization (WCO). The project is also the first case of CUPIA exporting the entire UNI-PASS system to Central and South America.
Strengthened cooperation between the Ecuadorian Ministry of Foreign Trade and CUPIA is expected to bring about the realization of the ECUAPASS system's enhancement project.