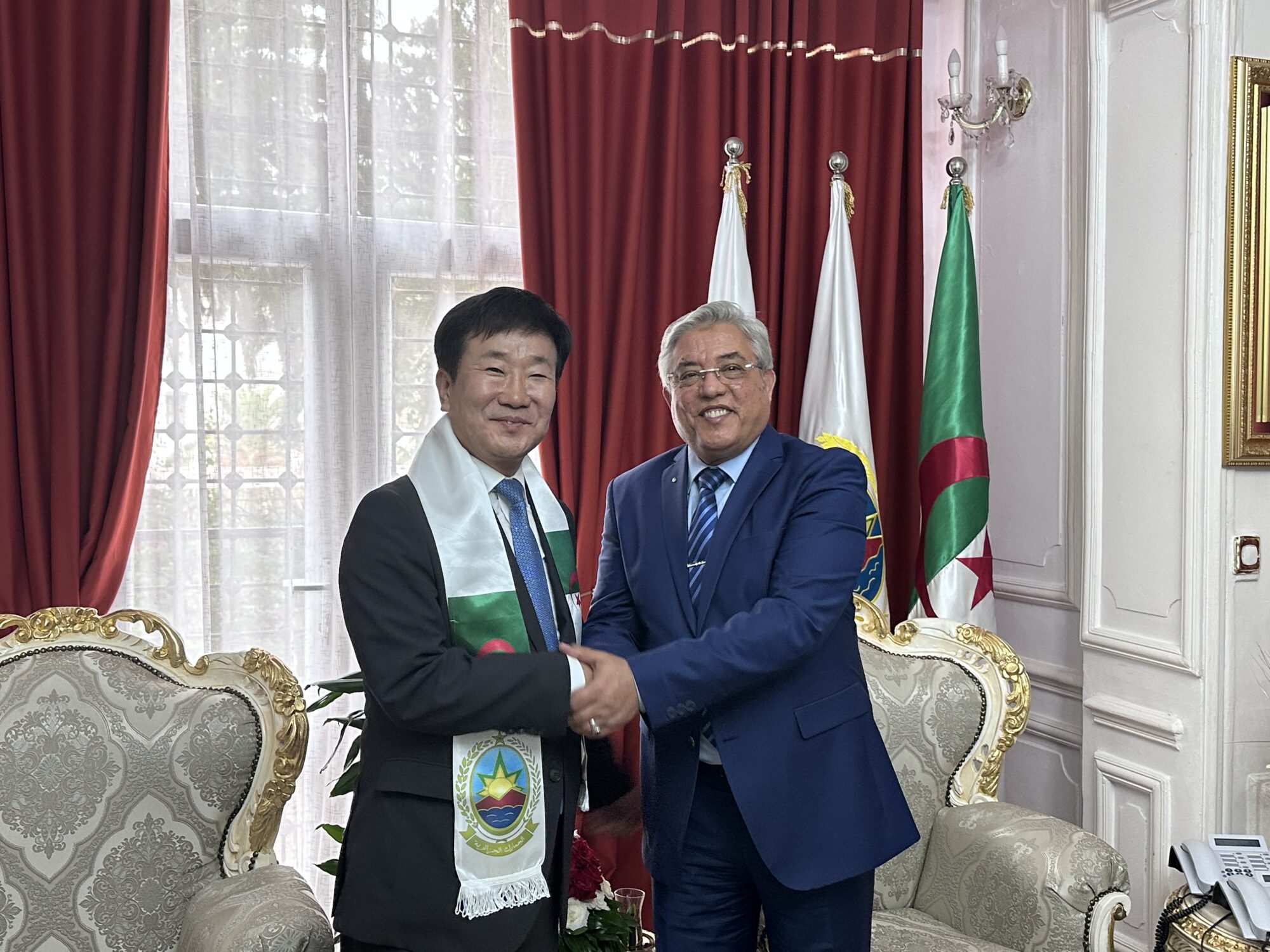 Yoon-shik Kim, Chairman of CUPIA, and Noureddine Khaldi, the Director-General of the Algerian Customs Authority, are shaking hands and exchanging greetings
From July 7th to July 6th, CUPIA officially launched the ALCES (Algerian Customs Electronic System) system, an automated system for customs clearance operations, in collaboration with Algerian Customs. The system is opened in major customs centers, including the Port of Algiers and Algiers International Airport, in order to streamline import and export customs processes.
ALCES is based on the UNI-PASS, the electronic customs clearance system of the Korea Customs Service, and has been optimized for the Algerian environment. ALCES is a paperless-based system that aims to automate import and export customs processes in Algeria.
The development of the ALCES system has been carried out in three phases over a period of three years starting from 2019. With the completion of Phase 1 development, the system has been launched at this time.
Additionally, the Single Window project for automating customs clearance in Algeria is also underway, with the goal of being completed by March 2024. The Single Window project aims to integrate various trade-related processes and information into a unified platform, simplifying and streamlining customs procedures for importers, exporters, and other stakeholders.
Noureddine Khaldi, the Director-General of the Algerian Customs, has expressed expectations that the ALCES system's implementation will bring remarkable reductions in customs clearance time, increase revenue collection, promote trade facilitation, enhance transparency in customs administration, and greatly assist Algerian exporting companies in their leap towards becoming global enterprises.
Mr. Yoon-shik Kim, the chairman of CUPIA, during his visit to Algeria for the ALCES system launch, emphasized that the ALCES project is an innovative initiative that incorporates cutting-edge IT technologies such as AI and cloud, revolutionizing the customs regime in line with the system. He stated that it will serve as a successful model for the Algerian government's active pursuit of economic digital transformation and e-government and that Algeria's trade automation will become a significant driving force for embarking on a prosperous journey toward the global market, extending beyond Africa.
Furthermore, he promised the successful establishment of the electronic customs clearance system and seamless knowledge transfer, along with the successful completion of the Single Window project, which is an electronic document-based one-stop trade-related business processing system.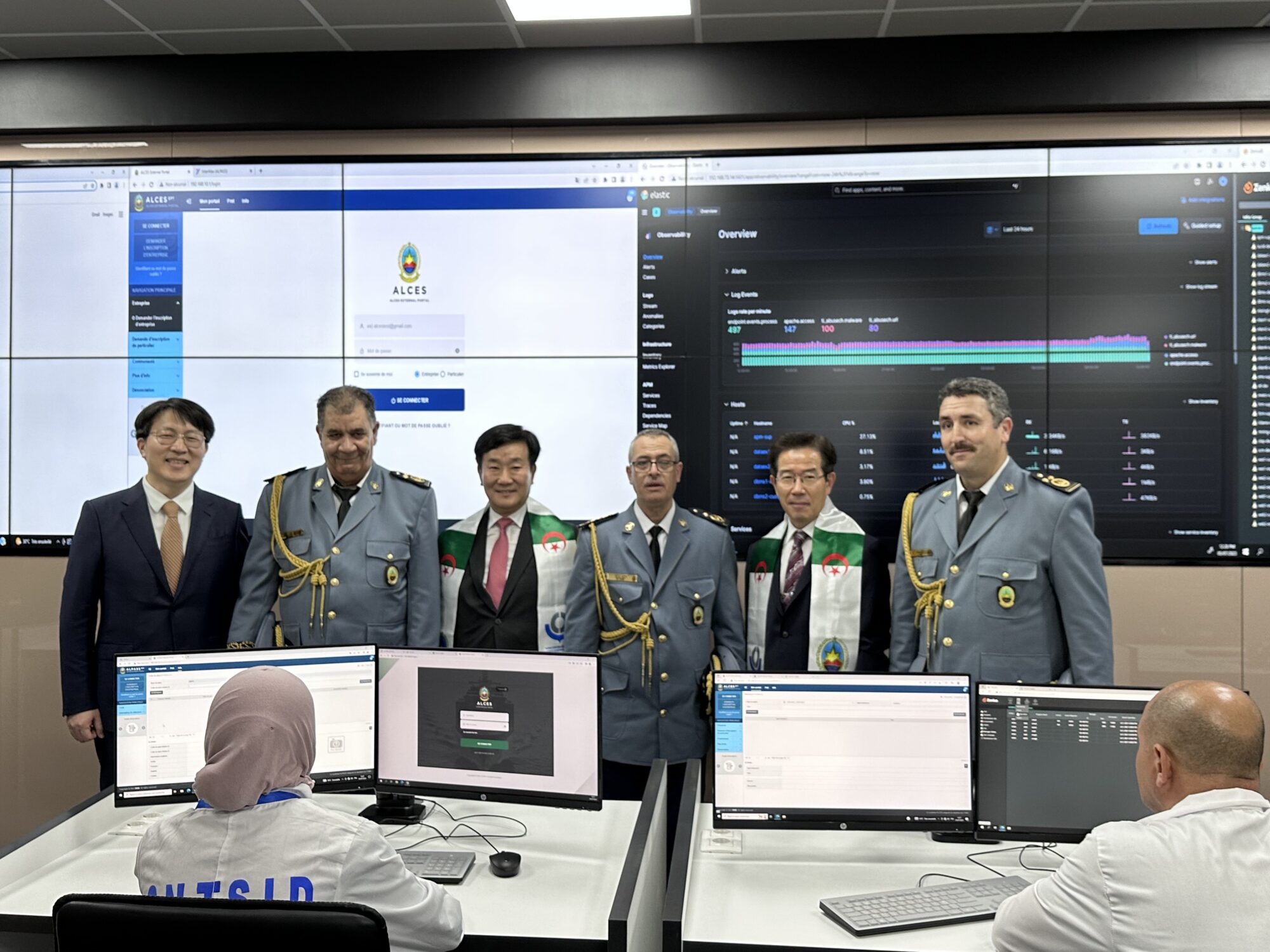 The officials from Algeria Customs and CUPIA are celebrating the successful launch of the ALCES system