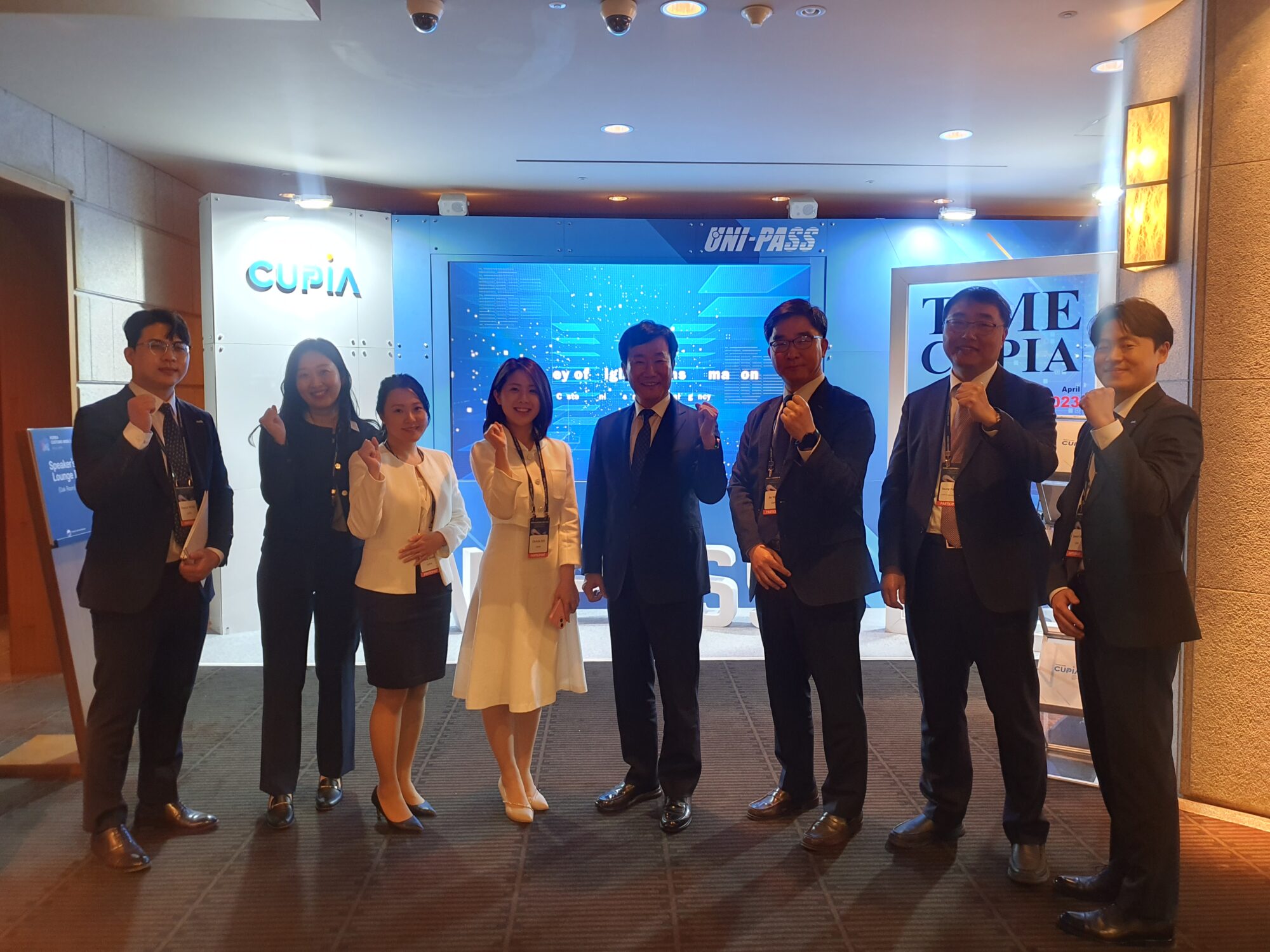 The Korea Customs Service hosted "Korea Customs Week 2023" in Seoul from April 26th to 28th, 2023. This event brought together approximately 400 participants, including customs directors and delegations from over 80 countries, domestic customs technology companies, and relevant organizations, under the theme of "Global Customs Cooperation and Digital Customs."
During this event, there were various programs such as customs leaders' roundtable, where heads of customs from each country gathered to discuss global issues in customs administration and share policies and experiences of their respective countries, a customs technology exhibition where visitors could experience advanced customs administration equipment and systems in Korea, and seminars where experts exchanged opinions on various topics.
CUPIA participated as the main exhibitor, promoting Korea's electronic customs clearance system, UNI-PASS, to participants around the globe. CUPIA also delivered a presentation on the topic of "Future of Customs System" at the Customs Technology Forum.
Mr. Yoon-shik Kim, the chairman of CUPIA, had valuable interactions during the event, including meetings with customs authorities from various countries, where he explained the excellence of UNI-PASS, which CUPIA is expanding overseas. He also took the opportunity to introduce a newly released lite version of UNI-PASS solution equipped with core features.