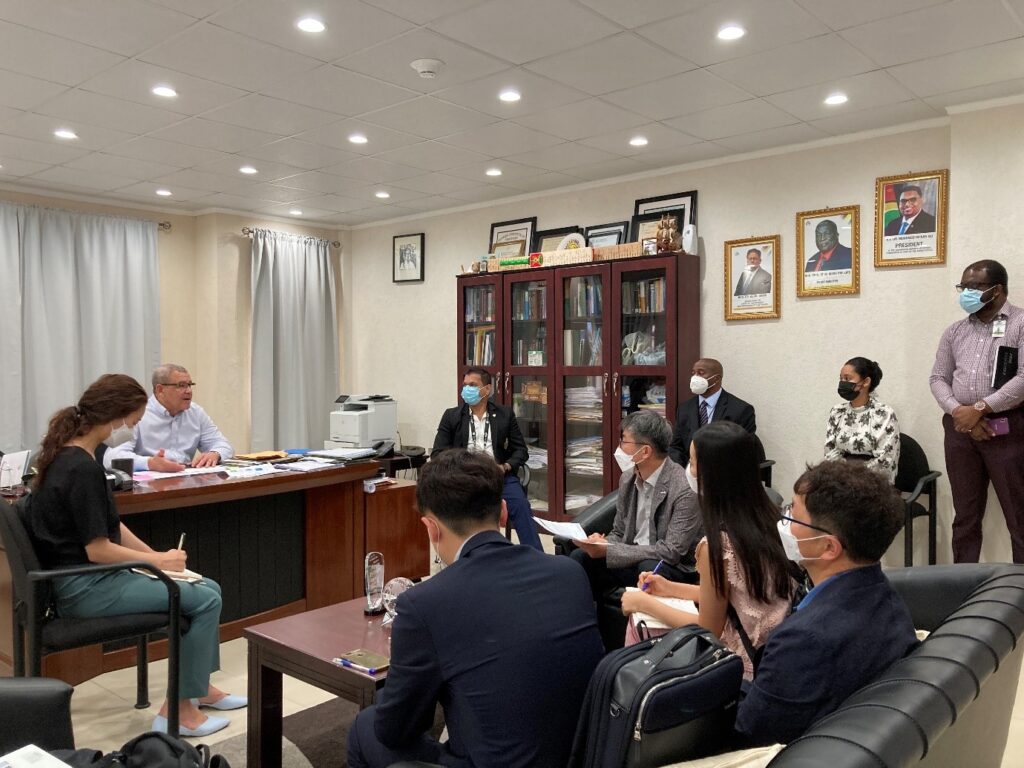 On July 4, 2021, the Guyana Revenue Authority (GRA) welcomed a team of consultants from Customs Uni-Pass International Agency (CUPIA) who will provide a master plan for the modernization of Guyana's customs with the support from the Korea Customs Service (KCS).
Consultants of CUPIA will work closely with the GRA during this 50 day visit to analyze the current situation of Guyana customs and share the best practices of the Korea's customs system. The project will deliver a master plan for the modernization of Guyana customs and will also include knowledge sharing through seminars and workshops.
Both countries are expecting the consultancy project will set out the roadmap to modernize Guyana's customs administration in various fields such as risk management, cargo management and goods classification.