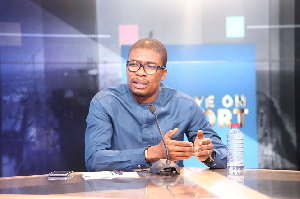 Director of Operations, Raymond Amaglo of Ghana Link Services Ltd., has stated that the second phase development of the Integrated Customs Management System (ICUMS) (currently under implementation through Ghana Link Services Ltd. in cooperation with the Korean company CUPIA based on the UNI-PASS model) is projected to be completed by September 2021.
He added that ICUMS is currently in the advancement phase, and once completed, the electronic auction system will be implemented and the APIS system will be operational at airports facilitating the risk analysis on cargo and passengers.
Moreover, the e-wallet system provided by ICUMS will be used in part for the network security of transactions made with GRA.
Raymond Amaglo highly praised the ICUMS system that it has contributed to the reduction of processing time and costs by allowing traders to lodge the declaration and attach supporting documents even before the goods enter the national territory, and also by providing electronic means of making payment of taxes and fees.