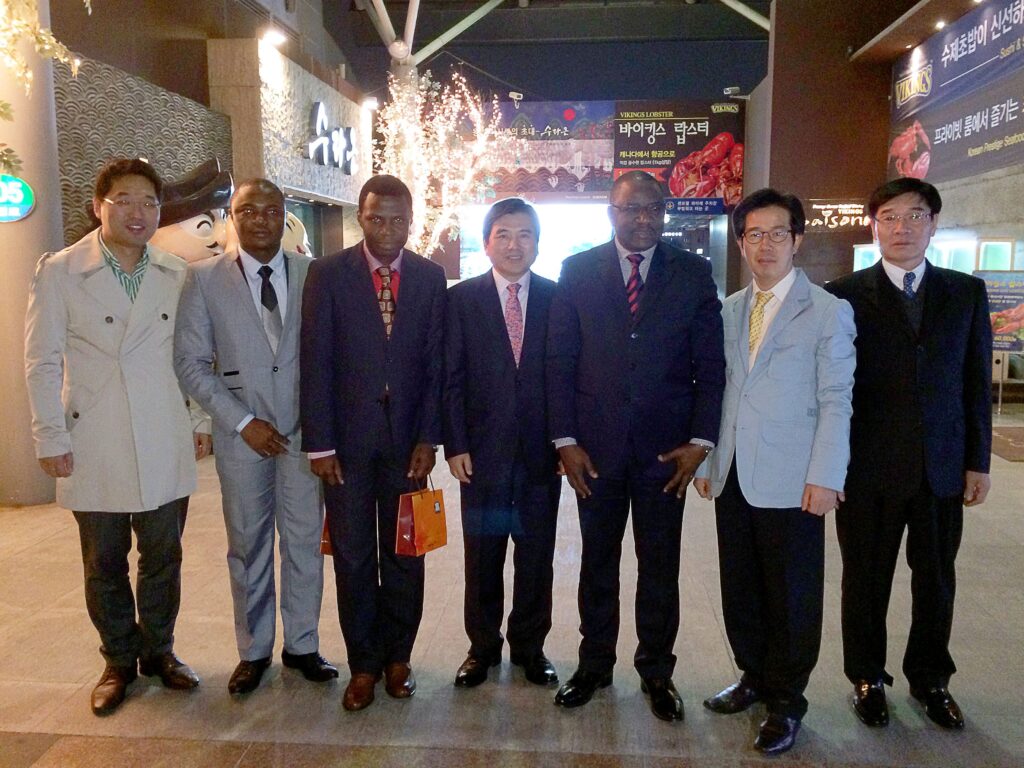 As part of the scope for the feasibility study being performed at the Cameroon Customs Directorate through an assistance provided by the National IT Industry Promotion Agency (NIPA), a delegation of 3 officers lead by the Head of IT, Mr. Edwin Fongod visited Korea from October 28 to November 2 for a 5 day invitation program to Korea in order to benchmark the Korea' Customs e-Clearance System, UNI-PASS.
The delegation arrived Korea on October 28 and throughout the next 5 days had the chance to visit the Korea Customs Service Headquarter at the city of Daejon to see the operation center of UNI-PASS, currently operated by CUPIA. Moreover visits were made to the Integrated Control Center to see how the UNI-PASS is being operated and controlled in aspects of hardware, application and network.
The program included onsite visits to Busan customs and the new port, the biggest port customs in Korea; the Dorasan customs, a border customs acting as a gate between South Korea and the North Korea Industrial Zone, Gaesung; and the last day consisted of a visit to the Incheon Airport Customs in order to see how the APIS (Advanced Passenger Information System) operates and interacts to provide a fast clearance procedure to travelers.
The Cameroon delegation were very satisfied with the program that met with their expectations of learning and understanding more about the UNI-PASS system.