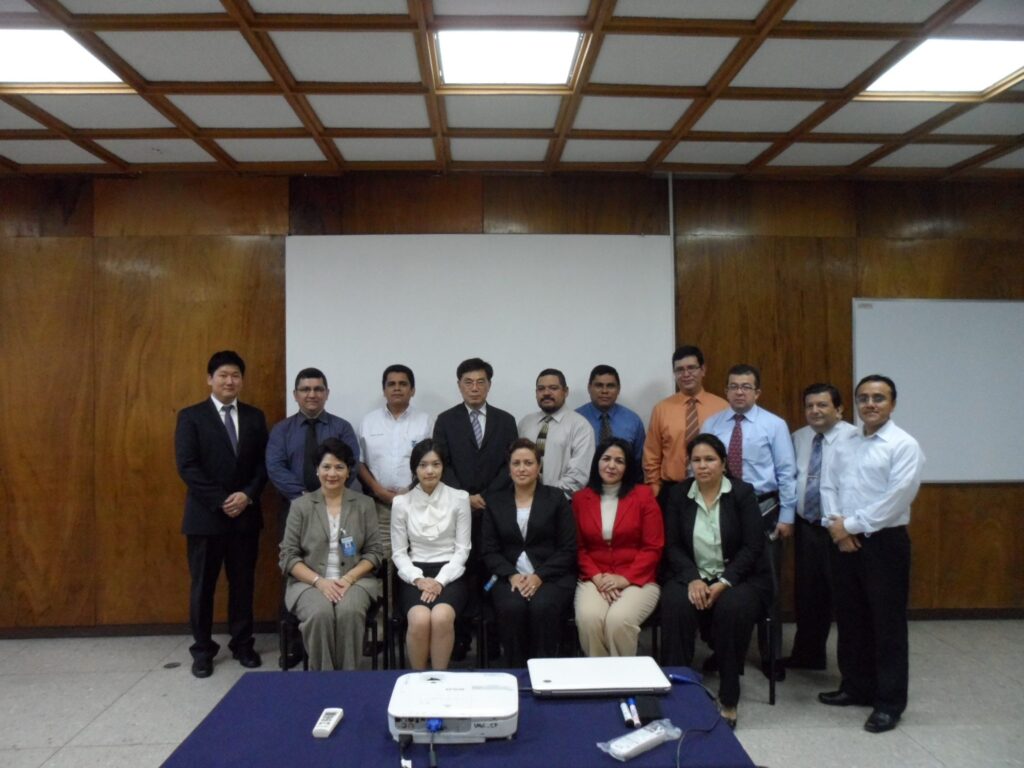 Through an assistance provided by the National IT Industry Promotion Agency (NIPA) of Korea, a feasibility study was carried out by CUPIA to El Salvador's General Directorate of Customs to seek possibilities of improving the customs administration system.
El Salvador has been using the ASYCUDA system since the year 1995 and decided to upgraded the system to ASYCUDA World in the year 2009. The customs administration has developed several modules to complement the ASYCUDA system and requested assistance to seek possibilities in enhancing the current system or developing a new customs system that would integrate all the modules currently being used by the customs authority.
An official Letter of Intent was received on January 23, 2012 with interest in performing a feasibility study. After NIPA approved the assistance, a consulting team performed 2 onsite visits from July to September to analyze the current status of the El Salvador customs and propose new improvements to the existing ASYCUDA system.
Please don't hesitate to contact us if you need further information about the assistance.