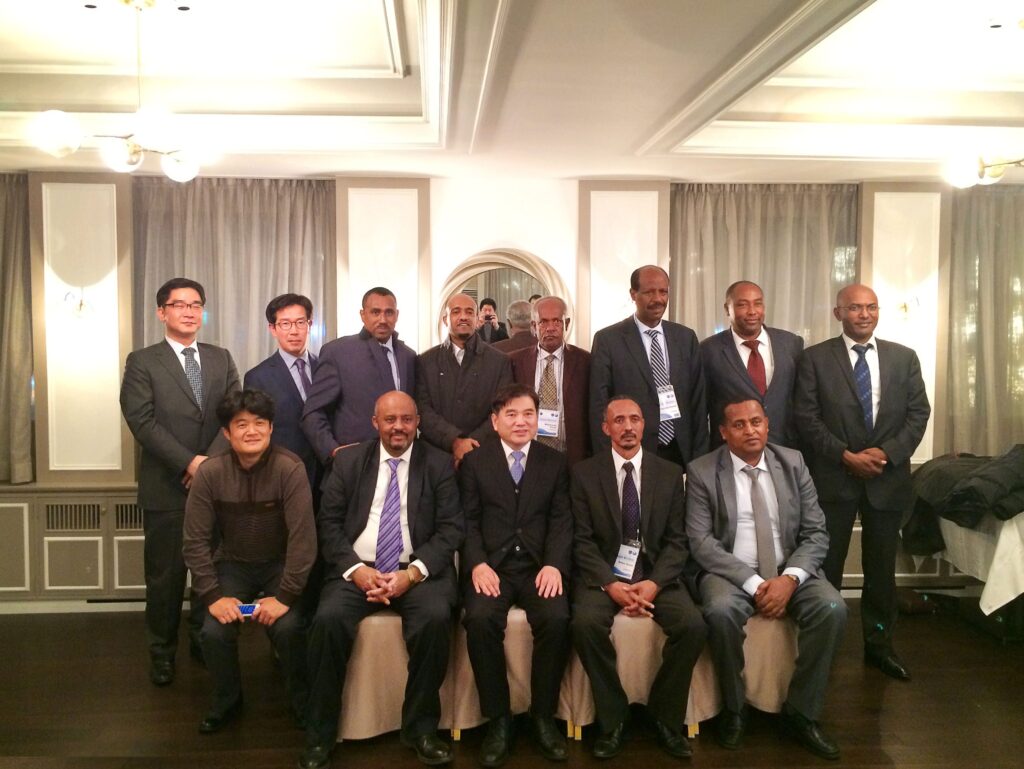 The delegation of the Ethiopian Authorities lead by the Ato Beker Shale, Director General of the Ethiopian Revenues and Customs Authorities and 8 high officers such as the Information Network and Security Agency and the Ministry of Industry, visited Korea for a 5 day trip to benchmark the UNI-PASS single window system.
The visit consisted in a meeting with the Commissioner of the Korea Customs Service Nak-hoe Kim to share experience and future opportunity for cooperation. Also the delegation had the chance to perform onsite benchmarking of the UNI-PASS single window system at the Incheon Airport Customs including visit to the Animal and Plan Quarantine Agency to see the actual interaction between the Customs and the regulatory agency by using the UNI-PASS system.
Moreover CUPIA had the chance to present the Ecuadorian single window project, as a case study to the Ethiopian delegates. The project conducted by CUPIA through the Ministry of Coordination for Production, Employment and Competitiveness of Ecuador commenced in the year 2011 and successfully completed on February 2013 is currently operated and administered by the Ecuadorian Customs Service along with the customs system ECUAPASS, a system also developed by CUPIA.
The Director General Ato Beker Shale, also had the chance to meet with the President of CUPIA, where deep talks for mutual cooperation and further assistance to the Ethiopian electronic single window project was discussed.