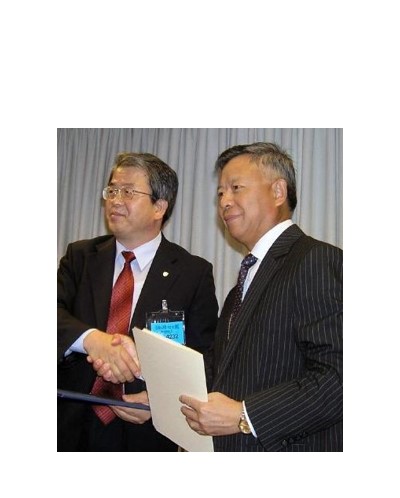 KCS, signing MOU with ADB for business cooperation The Korea Customs Service(KCS) signed a MOU with Asia Development Bank(ADB) for business cooperation in Manila, the Philippines on Nov. 2, 2006, laying the foundation for the exportation of UNI-PASS, its electronic clearance system to Asian developing countries.
By signing the MOU, KCS agreed to provide programs and seminars to share with the developing countries a variety of customs administrative techniques including its informatization drive, and ADB to vigorously support digitalization of customs administration in those countries.
KCS expects that the MOU will accelerate the exportation of UNI-PASS to middle Asian countries such as Kyrgyz, Tajikistan and Mongol, which are working to digitalize customs administration with the financial support of ADB.