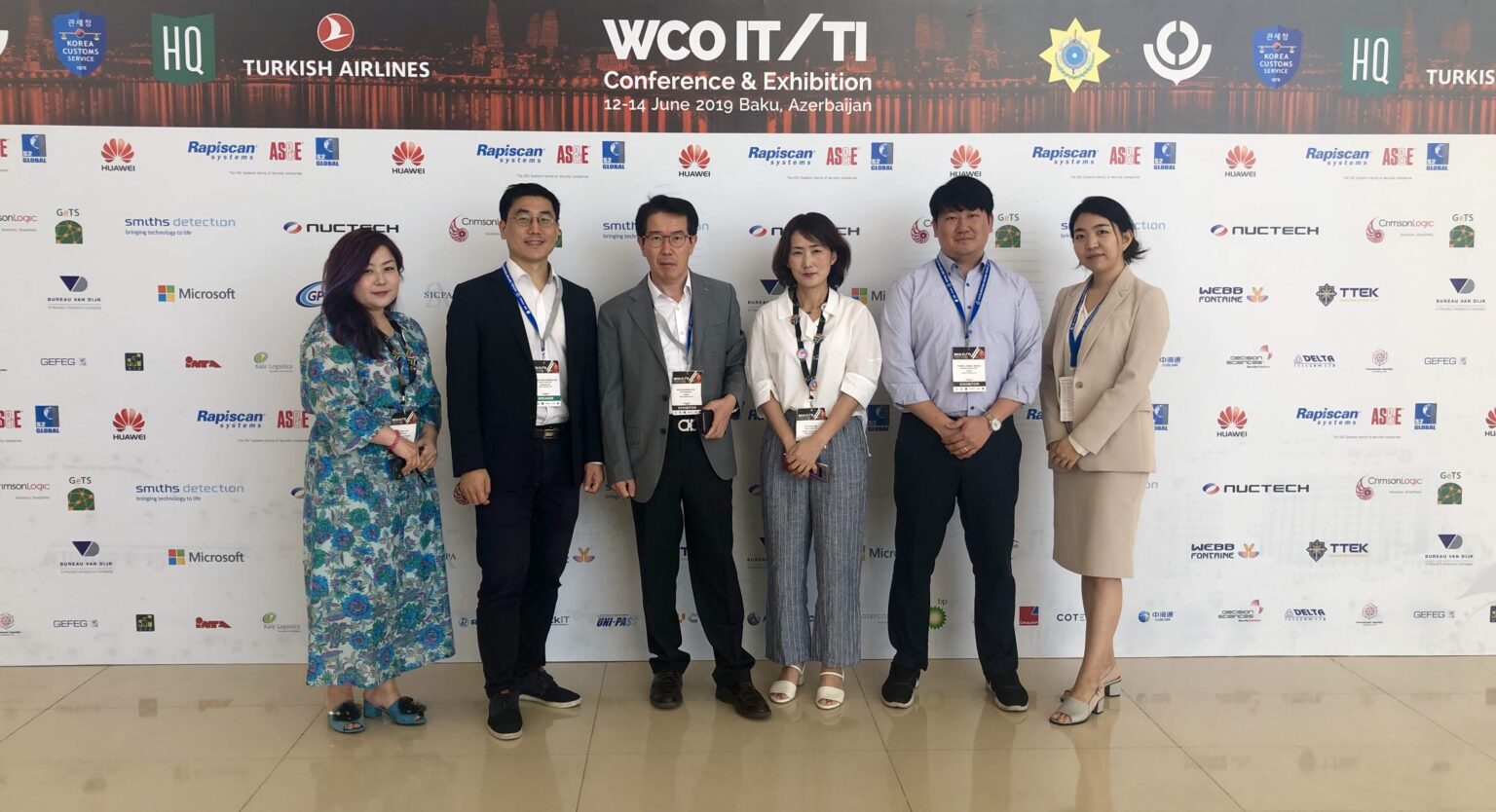 WCO IT Conference and Exhibition is an annual meeting hosted by the World Customs Organization. Every Customs authorities, as well as customs related companies and stakeholders, are invited to this annual meeting. This year it was held in Heydar Aliyev Center in Azerbaijan from June 12th to 14th. Since it is a good opportunity to interact with delegates from all over the world, CUPIA has participated in this event as an exhibitor for 12 consecutive years and presented its professionalism and advanced technology.
As a result, many delegates visited our booth with their interest in the UNI-PASS system since Korea Customs Service is to apply advanced technologies such as blockchain-based e-commerce customs clearance platform, AI X-ray scanner, and Big Data. It was a great pleasure to interact with all the delegates, participants, and visitors sharing our thoughts about such topics.
In each country, customs process has evolved over time reflecting one's rich history and geopolitical features. Let CUPIA's Smart Customs solution help you achieve the global standard by fusing innovative technologies into your unique customs heritage.