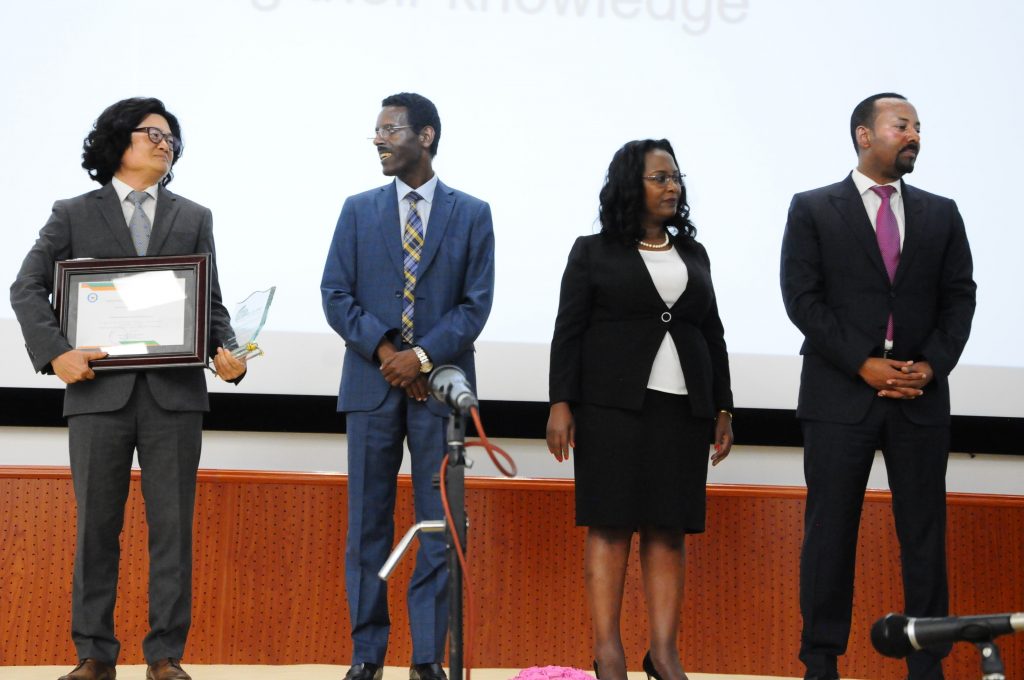 On Jan. 04, 2020, the launching ceremony for the Ethiopian Electronic Single Window was celebrated in the attendance of the Ethiopian Prime Minister Abiy Ahmed Ali, the Minister of Revenue Adanech Abierbie, various Ministers, personnel from 16 trading companies both private and state-owned including the Korea International Cooperation Agency (KOICA) and the Customs Uni-Pass International Agency (CUPIA) from South Korea.
The Minister of Revenue noted the accomplishment of CUPIA since the year 2017 when it commenced the development of the Ethiopian Single Window modeled by the Korean UNI-PASS system until its completion with the participation of a total of 18 Ethiopian regulatory agencies. 
The Minister also highlighted that the processing time has drastically been reduced to within 15 days from the initial 44 days before the implementation of the Single Window System.
Robel Tesfaye, head of the Ethiopian Single Window Project, emphasized that much effort was made to transfer the technology through the help of the Korean firm CUPIA to improve the competitiveness of Ethiopia's national technology.
During the system demonstration, the Ethiopian Prime Minister approached the podium to finalize the process of the demonstration. The Prime Minister decided to host this ceremony at the Menelik Palace to stress his high interest and expectations to the Single Window system. Moreover, the Prime Minister hoped the system will contribute to improving the national Doing Business ranking, attract investments and secure revenues, but ultimately the new technology will help the lives of the Ethiopian people.
In each country, customs process has evolved over time reflecting one's rich history and geopolitical features. Let CUPIA's Smart Customs solution help you achieve the global standard by fusing innovative technologies into your unique customs heritage.