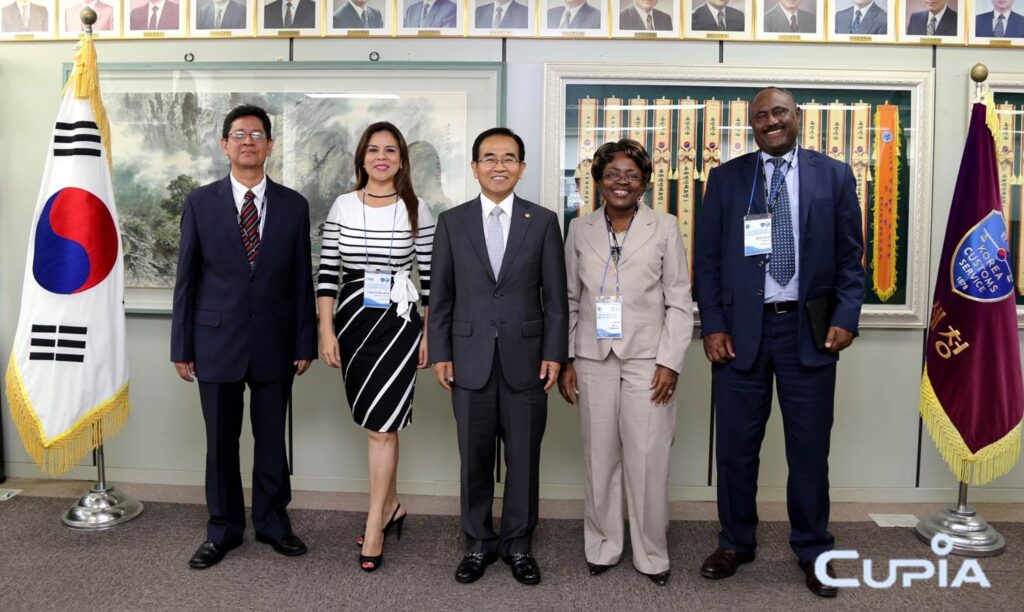 The Korea Customs Service (KCS) currently provides a 'master plan establishment services' to developing countries. The main purposes of the service are to supply Korea's e-Clearance system to foreign countries and modernize customs administration of developing countries. Bolivia, Colombia, Peru and Uzbekistan were the beneficiaries of this service in 2013.
The objective of this service is to establish a customized master-plan that will modernize customs administration of the target country. To fulfill such objectives a joint team composed of KCS's customs administration experts and professional consultants of CUPIA conduct field studies and analyze the target countries trade and customs environment. This service includes a course that trains customs officers of the target country on advanced customs administrative skills. The trainees will get a chance to visit Korea to get a first-hand experience of Korea's customs system.
In 2014 Cameroon, Ethiopia, Guatemala and Nicaragua were the 4 countries that CUPIA provided the developing country master-plan establishment service. The target countries were highly satisfied with CUPIA's service and as a result Cameroon and Ethiopia are currently in their initial stages to incorporate the UNI-PASS and Single window systems. CUPIA has high hopes of expanding its business overseas.
Please don't hesitate to contact us if you need further information about the assistance.