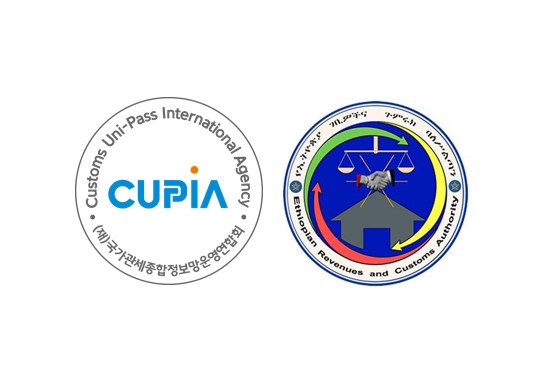 In 10th March 2017, CUPIA successfully signed a contract with ERCA (Ethiopian Revenues and Customs Authority) to develop Customs Single Window system.
According to the contract, the system development project will be carried out in Ethiopia in two stages for three years.
The first stage will be funded by Ethiopia's own budget, and the Phase II project will be funded by the Korea International Cooperation Agency's (KOICA) grant aid.
This project is to build a National Customs Single Window system for customs clearance, based on Korea's Information and Communication Technology (ICT).
The Ethiopian government expects that once the Single Window System is in place, it will enable the computerization of 41 import and export related organizations, which would greatly improve the trade environment, including reducing time required for customs clearance and simplifying procedures.