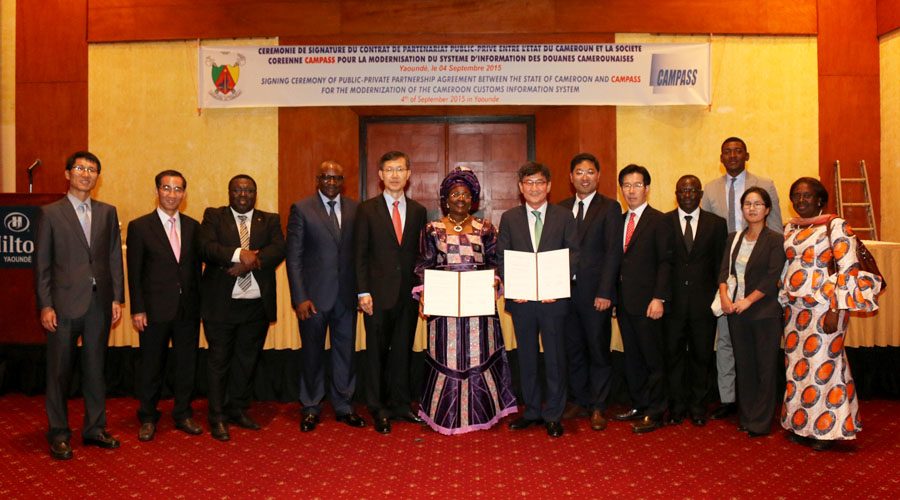 The Korean Customs Service (KCS) announced on the 7th of September that it signed an agreement with the Cameroon Revenue Authority to establish Korea's e-Clearance System (UNI-PASS) at Yaoundae, Cameroon.
The e-Clearance project will consist of 3 years of e-Clearance system implementation and 12 years of long-term paid maintenance. In addition, the scope of the project encompasses the entire current Korean e-Clearance system, including import / export clearance, collection, cargo, drawback, evaluation, investigation, passenger, and risk management, with a total of 41 modules.
Unlike the current project, prior projects have consisted of specific module implementation and operation. The KCS places great significance in the exhaustive nature of this current project, as it includes the entirety of the system life cycle, from implementation to maintenance.