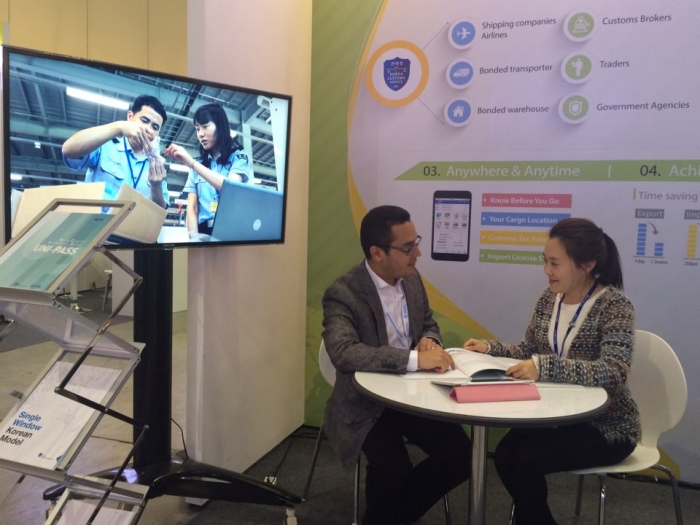 The Korea Customs Service promoted the UNI-PASS system at the IDB-IIC Annual Meeting 2015, held at BEXCO (Busan Exhibition and Convention Center), Busan in the Republic of Korea during the 26th to the 29th of March.
A total of 3,000 participants from 48 member countries including Ministers of Finance, Central Bank representatives, entrepreneurs and finance stakeholders participated in the IDB Annual Meeting. Moreover the Korea-LAC Business summit was held to support Korean companies enter the LAC market.
One of the speakers of the event was Fabian Soriano, Deputy Director General of The Ecuadorian Customs Service, who gave a presentation of the successful implementation of the ECUAPASS system.
ECUAPASS is Ecuador's customs administration system developed by CUPIA based on the UNI-PASS system. The implementation of ECUAPASS, considered a best practice in LAC, has achieved reduction in clearance time from 5 days to 7 days while increasing annual revenue to 16 million USD. Moreover it received the Innovation Award given by the WCO in the year 2013.