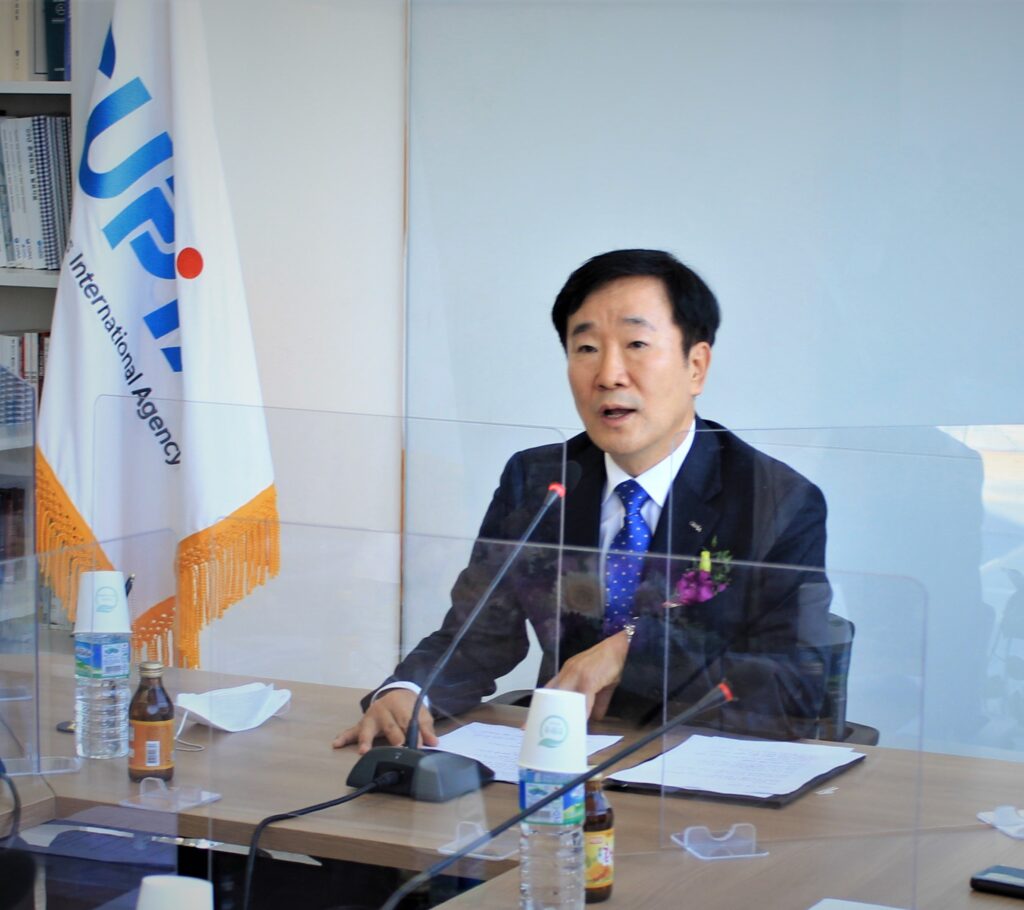 On December 1st, CUPIA welcomed its third Chairman Mr. Yoon-shik KIM.
Chairman, Yoon-shik KIM accedes to the maximum responsibility of CUPIA after serving for more than 36 years as a public servant in the Korea Customs Service. During his career as a customs officer, he has held important positions such as the Director of Information & Cooperation Division and the Director General of Incheon Regional Customs.
During the Welcome Ceremony, Chairman Yoon-shik KIM pledged to deliver to CUPIA all his experiences and knowledges obtained during his career working at the Korea Customs Service. He has defined four important guidelines: first, to strengthen the R&D capacity to satisfy the market by applying new technologies of the 4th industrial revolution; second, promote joint growth and collaborative environment with partner companies; third, to strengthen sustainable innovative internal actions by recognizing exactly our mission and role; and finally to create a family like working environment in CUPIA.
We welcome our new Chairman with hopes that his presence will bring innovative changes and progress to our company.
Chairman Yoon-shik KIM, graduated from the National Tax College and further obtained his Master's Degree in Policy Sciences at Korea University. After appointment as a customs officer at the Korea Customs Service in March 1985, he has served at Jeju Customs, Seoul Regional Customs, Incheon Regional Customs, Customs HQ and as Attaché to the Australian Border Force (Customs).
His most notable position and contribution to the Korea Customs Service was as Director of investigation, Director of Foreign Exchange investigation, Director General of FTA Implementation, Director of Origin Support, and Director General of Information Management and International Affairs Bureau. Chairman Yoon-shik KIM completed his career as a public servant as the Director General of Incheon Regional Customs (Vice Commissioner level).